Events for June 10, 2021
Events Search and Views Navigation
All Day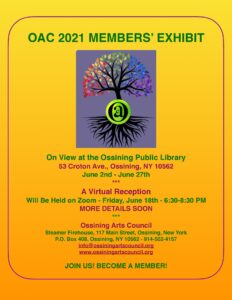 On view at the Ossining Public Library are about 63 works of art created by the members of the Ossining Arts Council. The artworks in the gallery, on the lower level of the library, include paintings, mixed media, fiber art, photography and sculpture.
Find out more »
Ongoing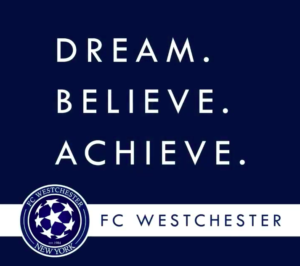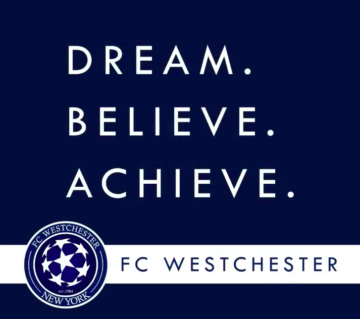 FC Westchester seeks the best talent in the tri-state area. Do you have what it takes? FC Westchester recruits highly motivated young athletes who desire to excel in a competitive environment. These candidates can confidently perform at the highest levels of soccer while representing FC Westchester through training and competition. If you have a passion for soccer […]
Find out more »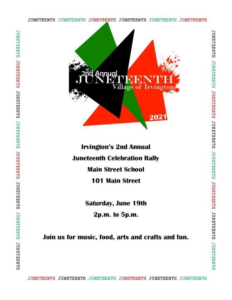 Irvington will hold its second annual Juneteenth Celebration Rally at the Irvington Middle School, 101 Main Street, Saturday, June 19th, 2-5. Please join us for music, food, arts and crafts and fun.
Find out more »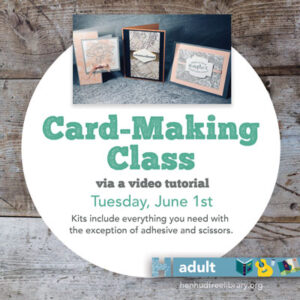 Theresa Stufano, owner of Stamps4Joy, will again demonstrate how to create your own greeting card(s) via a video tutorial. Once registered, you can pick up your kit at the library via curb-side pick-up and will receive the link to the tutorial via E-mail to create your cards at your convenience. Kits include everything you need […]
Find out more »
9:00 am
Join the Westchester County Association as technology experts come together to discuss the future of telehealth in a post-pandemic world, addressing questions and concerns about 5G technology, and the digital infrastructure investments needed for Westchester and our region. Panel Highlights: The future of telehealth in Westchester and the region Next generation of digital connectivity, including […]
Find out more »
12:00 pm
Join medical director, Dr. Ahmad Raza, MD and nurse practitioner, Zylma Flores, MSN, FNP-C, for guidance on survivorship care plans. Social worker, Claudia Rivas, LMSW, will also provide mindfulness training. All seminars are held virtually and are FREE. To register Call 914-293-8400 or email NYPHVHCancer@nyp.org and write "Registration" in the subject line.
Find out more »
1:30 pm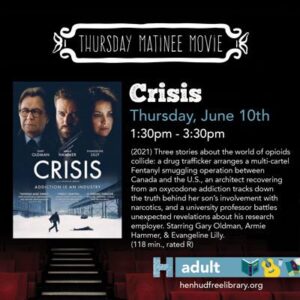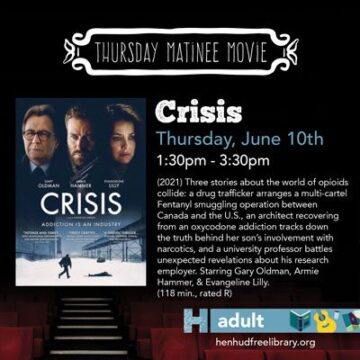 Three stories about the world of opioids collide: a drug trafficker arranges a multi-cartel Fentanyl smuggling operation between Canada and the U.S., an architect recovering from an oxycodone addiction tracks down the truth behind her son's involvement with narcotics, and a university professor battles unexpected revelations about his research employer, a drug company with deep […]
Find out more »
7:00 pm
7:30 pm
Sunset Cinema is Irvington Theater's all-new series of music films that will be screened outdoors on the lawn behind Main Street School. The series will feature one film during each summer month, starting on June 10 with Stop Making Sense, the 1984 concert movie featuring beloved rock group Talking Heads. Amazing Grace, the story of […]
Find out more »
+ Export Events