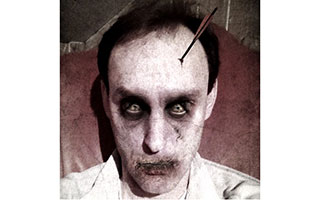 Ladies and Gentlemen, Westchester Storyteller David Neilsen here. I am pleased to announce that, in honor of the Brad Pitt film World War Z being released on Friday, June 28, the Warner Library in Tarrytown will be infested with zombies on that same evening, beginning at 7:00 p.m.
During this free program, I will bring to life zombie-themed stories thrilling and humorous, creepy and delicious in a race against time before the infected bite on my neck turns me into a member of the undead and I end the evening clamoring to eat your brains.
While not all the stories are horrific, enough are that the program may not be suitable for small children.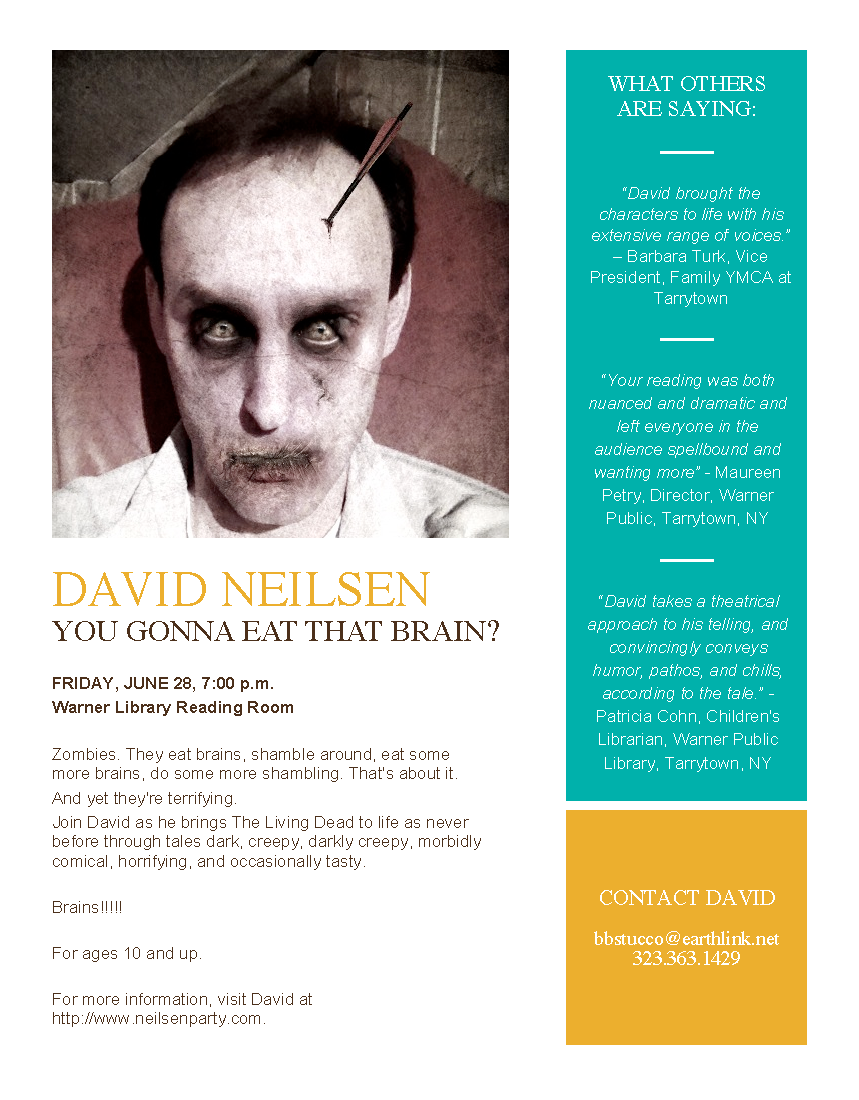 I have attached a flyer below. Please come out for what should be a fun evening. Bring your friends, bring your family, bring condiments! Dress up as your favorite zombie!
BRAINS!
David Neilsen
bbstucco@earthlink.net