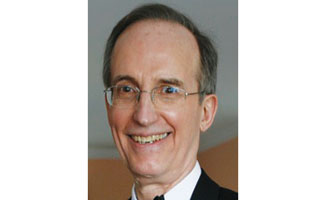 When I first met Howard Godwin 30 years ago, my first impression was that he was a real Southern gentleman. This was a man who made you feel special when he spoke to you,  and what's funny about that is that Howard was a man of few words.  It was the fact that he really listened to you, and in his calm, soft voice would respond to you as if what you had to say was the most important conversation of the day.
Howard subscribed to three newspapers.  The first section he always read was the sports section of the Journal News to see how the local SHHS athletes had done – across all sports.
When Howard learned that the School District didn't have the money to have their own basketball tournament, forcing their athletes to go to other schools for tournaments, Howard funded the Holiday Tournament. He wanted the students to take pride in their own school and be the hosts for their own tournament.  In essence, he gave the district a "blank check" to make this become a reality, with the only stipulation that it was to be a first-rate tournament, complete with T-shirts, programs, trophies, etc. It is now considered one of the premiere tournaments in the Section.
In 1991, he wanted to be sure the athletes had their recognition at the end of the year for all of their accomplishments, so he started the tradition of an annual sports dinner with funds raised from the sports booster club.  Whenever there weren't enough funds, he would supplement whatever was needed so that students would have their "moment in the sun."
Howard had an impact on so many lives.  He was a very generous person who never looked for any recognition in return. He did it because it was the right thing to do.  He led by example.
I learned after his passing that I wasn't the only one whom he made feel special.  I heard stories from his colleagues at Sidley Austin, at all levels, about how he always took the time to stop and talk, showing a genuine interest in how they were and what was happening in their lives.
Junior lawyers recounted stories of Howard taking time to help them with their journey into the legal world, reminding them that, at the end of the day, ethics – living with your conscience – was the most important accomplishment.
In addition to taking time for colleagues and the students, Howard always put family first.  I was particularly moved by his daughter, Liz's eulogy of her dad, when she said she and her sister would call him every day after school to tell him how their day went and that he always took the call.
I remember in particular our first visit to the new Yankee Stadium with Howard and his wife, Mimi.  I viewed the park as a place to watch the game.  I looked at Howard's face as he stood looking out from the concourse, at how he saw the memories from the past and the look of the future pulled together.  I have a different perspective now when I go to a game.
Yes, Howard was a Southern gentleman with a very generous heart.  Howard inspired us to remember that family comes first and to be thoughtful and kind to others.