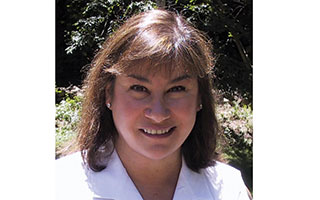 Deborah Fine (Debbie) was appointed Executive Director of the Elizabeth Mascia Child Care Center late in 2014.  Debbie was the Executive Director of Kids' B.A.S.E. & The Little School in Scarsdale, NY since 2004.  In addition, she was the Director of the Selma Maisel Nursery School at Temple Sholom in Greenwich, CT for five years.  Prior to her Directorships, Debbie taught 2's, 3's, 4's and kindergarten classes, as well as religious school. 
Debbie also served as a nursery school camp director in New Canaan, CT. In addition to holding Bachelor's and Master's Degrees in Elementary Education from Queens College, Debbie has obtained her National Administrative Credential, as well as a Connecticut Leadership Credential. She also has a permanent New York State teaching license for Nursery, Kindergarten and 1st through 6th grades.
Debbie's philosophy of education for toddlers and preschoolers is one based on discovery and play, in a nurturing and developmentally appropriate atmosphere.
Debbie says, "Children learn best in an environment where they are loved, nurtured and respected, where appropriate activities and materials are readily available.  Children thrive when they are in a setting having set schedules with plenty of time for fresh air, good nutrition and rest.  Young children flourish in a social setting where they interact with their peers, and they feel great comfort in their interaction with the teachers.
The Elizabeth Mascia Child Care Center represents all excellent practices in Early Childhood and Before-and After-school care."
For further information about the Child Care Center call 914-631-2126.