On Friday, February 11, 7:30 pm, poets Natalie Safir and Sally Bliumis-Dunn will be featured in a reading hosted by The Hudson Valley Writers' Center. This is the first Slapering Hol Press reading of the new year.
The mission of the Slapering Hol Press, the small-press imprint of the Writers' Center, is to advance the national and international conversation of poetry and poetics principally by publishing and supporting the work of emerging poets.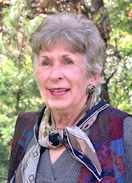 Natalie Safir has been publishing poems in national literary journals since the 1980s. Her poem, "Matisse's Dance," is anthologized in the college text The McGraw Hill Book of Poetry. She is the author of four collections of poetry, of stories, and critical essays. Her latest collection, Love Like Snow, was released this past December (Fithian Press). Safir is a certified empowerment coach, a counselor in gestalt therapy with a specialty in dreamwork, and a mentor for WorldPulse (a global communications network for social change connecting women around the world).
Sally Bliumis-Dunn was a finalist for the Nimrod/Hardman Pablo Neruda Prize. Her poems have been published in The Paris Review, Prairie Schooner, Poetry London, and the New York Times, among others. In 2008, she was asked to read in the Love Poems program at the Library of Congress. She received her B.A. in Russian language and literature from U.C. Berkeley and her MFA in Poetry from Sarah Lawrence College. A resident of Armonk, Bliumis-Dunn teaches Modern Poetry and Creative Writing at Manhattanville College.
The reading will take place at the Writers' Center with a brief Q & A and reception to follow. Admission is $5. For more information about The Hudson Valley Writers' Center, the New Play Reading Series, and for an updated schedule of readings, workshops and events, visit our website, HYPERLINK "http://www.writerscenter.org" www.writerscenter.org, or call 914-332-5953. The HVWC is located at the restored historic Philipse Manor railroad station, 300 Riverside Drive, Sleepy Hollow, NY, 10591.
The Hudson Valley Writers' Center, Inc., is a non-profit corporation dedicated to nurturing a community in which literary writers and those who love literature celebrate and further the creative process. The Center presents public readings by established and emerging writers, offers a variety of writing workshops in many genres, organizes educational programs for school children and people with special needs, and publishes new works of literature under the imprint of Slapering Hol Press.
The Hudson Valley Writers' Center – advancing the art and craft of writing for over twenty-five years!
THE HUDSON VALLEY WRITERS' CENTER, INC.
300 Riverside Drive, Sleepy Hollow, New York 10591 www.writerscenter.org
Contact: Frank Juliano, Executive Director, 
 Ryan Conatti, Assistant to the Director
 info@writerscenter.org 914-332-5953