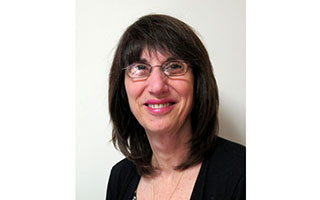 Eve Urban of Stamford, CT, has been promoted to the position of Director of Volunteer Services at Phelps Memorial Hospital Center, assuming responsibility for oversight of 200 volunteers, the hospital's physician referral service, and the Phelps Gift Shop, the Cherry Door Thrift Shop in Tarrytown, and the James House Mansion, a Victorian gothic building on the Phelps campus that is available for special event rental. For the past eight years, Urban has served as Project Administrator at Phelps, performing a variety of duties for senior management, including research, financial review and analysis for new programs, and grant reviews. She began her career at Phelps in 1987 as Assistant Director of Food Services. In 1991 she was promoted to Director of the department, a position she held for more than 10 years, and from 2002-2004 she was Purchasing Manager.
Urban holds a B.A. degree in general speech and communication and a B.S. degree in food and nutrition, both from Lehman College, and an M.A. degree in food and nutrition from New York University.
Information on volunteer opportunities at Phelps may be found by calling 914-366-3170, or by going to the Phelps Web site at www.phelpshospital.org/volunteers.
Phelps Memorial Hospital Center is a 238-bed acute care community hospital in Sleepy Hollow with more than 1,700 employees and 500 medical staff members representing 60 medical specialties. Phelps offers one of the broadest ranges of community hospital services in Westchester. Patients benefit from distinguished physicians, many of whom are pioneers in their field, offering the most advanced procedures using the latest technology. www.phelpshospital.org. Phelps' multispecialty medical group, Phelps Medical Associates, has 14 practice locations on campus and in the surrounding communities. www.phelpsmedicalassociates.org.