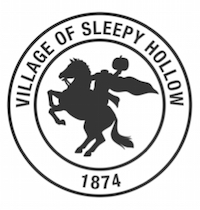 An exciting new twist on a beloved local legend comes to Sleepy Hollow High School on Sunday, May 15th at 4pm when the 45-piece Hudson Valley Symphonic Wind Ensemble performs the world premiere for band of The Legend of Sleepy Hollow.  The original score from composer James M. Stephenson was commissioned by the Village of Sleepy Hollow, and is paired with narration of Washington Irving's famous text by Baritone Michael Lofton.   James D. Wayne, founder of the Hudson Valley Symphonic Wind Ensemble, is conductor.  Additional works during the concert will include Vittorio Giannini's Dedication Overture, Eric Whitacre's October (featuring guest conductor Micah Sprague), Howard Hanson's Laude, and Jurassic Park Soundtrack highlights, by John Williams-Lavender.  The performance benefits the Sleepy Hollow Performing Arts Boosters.
The Village of Sleepy Hollow commissioned the work as part of an ongoing initiative to support artistic development and arts appreciation in the community.  Sleepy Hollow Mayor Ken Wray commented, "This is a time of unprecedented growth and great opportunity in the Village of Sleepy Hollow and we believe the arts will play a central role going forward."
The concert is designed for music lovers of all ages (along with Legend of Sleepy Hollow fans, of course).  For families attending with children, the concert is particularly recommended for middle school age children and above.
From composer to narrator to conductor, the program features a remarkably accomplished roster. Leading American orchestras, instrumentalists, and wind ensembles around the world have performed the music of Chicago-based composer James M. Stephenson.  Most recently, Stephenson has written a concerto for bass trombonist Charles Vernon to be premiered in the Chicago Symphony's 2018/2019 season.  A second concerto will receive its orchestral premiere with the St. Louis Symphony and soloist Gerry Pagano, in 2017-18.  Compose Yourself! Stephenson's landmark young-audience work has now been performed over 300 times since its creation in 2002, engaging children across the U.S. and as far afield as New Zealand and Canada.  Stephenson originally created an orchestral version of The Legend of Sleepy Hollow for the Naples Philharmonic in 1996.  The version to be performed on May 15th was created specifically for The Village of Sleepy Hollow and The Hudson Valley Symphonic Wind Ensemble and marks the work's world premiere for band.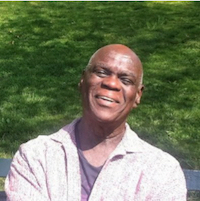 Baritone Michael Lofton is also a native of Chicago.  He has performed as a soloist on stages and in concert halls throughout the United States and Europe, and from Australia to Iceland with companies such as the Metropolitan Opera, New York City Opera, Tulsa Opera, Lyric Opera of Chicago, Chicago Symphony Orchestra, New York Pops, the Reykjavik Symphony and many others. A performer of great versatility, his experience spans many genres ranging from collaborations at the Actor's Studio to performances of the staged version of Bach's St. Matthew Passion at the Brooklyn Academy of Music, directed by Sir Jonathan Miller.
Conductor James D. Wayne is founder of the Hudson Valley Symphonic Wind Ensemble.  He has served as Music Director of the Hudson Valley Wind Symphony, American Wind Ensemble and the University of Bridgeport Wind Ensemble, and founded Second Hearing Records, one of the first all-compact disc classical labels. As a recording engineer, he has made master recordings for such well-known artists as Paula Robison, Eugene Istomin, Jaime Laredo, Sharon Robinson, Anthony Newman, Ruth Laredo, and Karen Mason.  Since 1989, Mr. Wayne has owned and operated Silverdisc Productions in White Plains, New York, specializing in the production and manufacturing of compact disc listening supplements for college music textbooks.  Mr. Wayne is from Long Beach, L. I., received a B.A. in Psychology and M.S. in Music Education degrees from Hofstra University and has lived in Tarrytown with his wife Joan since 1977.
Proceeds from the evening will be used by the Sleepy Hollow Performing Arts Boosters to provide new equipment and instruments for performing arts students, pay for competition trips for High School musicians, and support High School and Middle School musical productions.   Tickets for the May 15th performance are a suggested donation of $10 for adults and $5 for students and seniors.  Tickets may be obtained at the door, or in advance from the Sleepy Hollow High School office.  Further information is available by contacting Micah Sprague at 914-332-6223 or Msprague@tufsd.org.