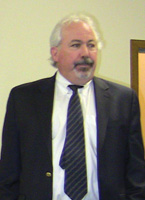 In speaking with the Westchester Board of Elections Commissioner Doug Colety, this publication has learned that the petition filed by the Sleepy Hollow United Party to put them on the ballot this March 15 has been objected to by Ken Wray (who is being challenged as Mayor) and by his self-appointed Village Attorney Janet Gandolfo. Gandolfo, a former mayor of Sleepy Hollow, is reportedly the Chairperson of the Mount Pleasant Democratic Party as well as the Sleepy Hollow Village Attorney.
The Sleepy Hollow United Party submitted their petition to the Board of Elections in White Plains (which oversees elections in the Village) on Tuesday, February 8. On Wednesday, February 9, both Wray and Gandolfo signed a general objection against that petition. At the time neither gave any specifics as to their objections. Those came on Friday, February 11, when they listed specific objections to the Sleepy Hollow United Party's 183 signatures, according to Commissioner Colety. In short, both Wray and Gandolfo are challenging 103 signatures on Sleepy Hollow United Party's petition, Coelty noted.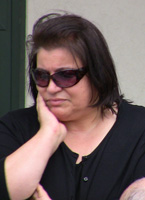 A petition with 100 signatures of registered voters is required in order to be placed on an election ballot and certain procedures have to be followed in the collection of those signatures. "What happens now is that both myself and Commissioner Lafayette have to do our research on the petition presented to us and the objections made against it," Commissioner Colety said. If they don't agree with Wray's and Gandolfo's objections the petition stands and the Sleepy Hollow United Party will appear on the March 15 ballot. If the two men are split about the objections the petition still stands. If both men agree with the objections and the Sleepy Hollow United Party does not have the requisite 100 valid signatures, then the Commissioners will rule against them.
Even with these three possible outcomes, both the Sleepy Hollow United Party or Wray and Gandolfo can object and ask that the Commissioners' ruling be decided upon in court by a judge.