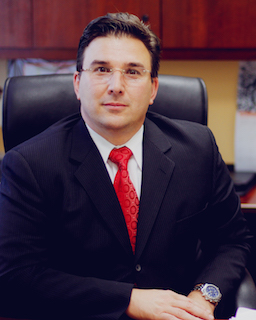 The Board of Directors has announced that it has selected James A. Antonucci Jr., an aging-services professional with more than 17 years of experience, to lead Kendal on Hudson as its Chief Executive Officer and Executive Director beginning September 1, 2018. Antonucci will succeed Patricia Doyle, who is retiring after serving as Kendal on Hudson's CEO since the Life Plan Community opened in 2005. Since 2016, Antonucci has served as Executive Director of Heron's Key, an Emerald Communities Life Plan Community in Gig Harbor, Washington. In that role, he had total responsibility for the startup and operational oversight of the $150 million community. He was directly involved with all aspects of construction and interior design, as well as financial feasibility models, communication and negotiation with the City of Gig Harbor.
From 2011 to 2016, Antonucci was Executive Director of The Village, a Santa Fe Senior Living rental community in Gainesville, Florida, with independent living, assisted living and memory support accommodations. During his tenure, Antonucci developed a marketing team that boosted average occupancy to 95 percent—starting at 62 percent in 2010.
The incoming CEO is excited about the prospect of returning home to Westchester and bringing his considerable energy to his new role, noting that " Kendal communities are widely recognized for providing a high quality senior living experience in culturally rich environments.  Kendal on Hudson has thrived under the outstanding leadership of its founding CEO, Pat Doyle.  I look forward to joining the Kendal community and working with its talented staff and active residents to build on that legacy."
After studying health care administration at the University of Connecticut, Antonucci graduated with a master's degree in business administration from the University of New Haven. He also has a bachelor's degree in business and finance from Sacred Heart University in Fairfield, Connecticut, and earned a doctorate in design construction and planning with a focus on environmental gerontology from the University of Florida in Gainesville.
Antonucci began his career as a chef after graduating from the Culinary Institute of America in 1990 . He worked for high-end restaurants and hotels in Zurich, New York and Connecticut, as well as serving as the Executive Chef with Marriott Management Services for Columbia Presbyterian Medical Center in New York City.
Kendal on Hudson Board Chair, Aubrey Hawes, is pleased with the outcome of the extensive recruitment process that was skillfully facilitated by Diversified Search:  "During the interview process, Jim proved very engaging and enthusiastic.  He clearly demonstrated an assertive approach to addressing challenges and is ready to think out of the box as necessary."
Located in Sleepy Hollow, New York, Kendal on Hudson is a not-for-profit Life Plan Community affiliated with Kendal. The community includes more than 220 apartments in multi-story buildings, an assisted living program for people needing personal care services, a memory support program based on the open household model for people living with dementia, a health care center providing short- and long-term nursing care and an array of community amenities.