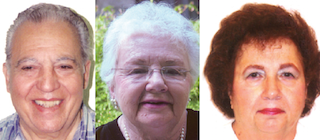 Immaculate Conception Church, 199 North Broadway, Sleepy Hollow, NY, is pleased to announce that its second annual "Mayor For A Day" event honoring three local community members, Katherine "Kay" Camillieri, and John and Marian Ragusa, will be held on Saturday, April 23, 2016, beginning at 9:30 a.m. at Sleepy Hollow Village Hall and continuing at 11:00 a.m. at Immaculate Conception Church. The purpose of this event is to honor a person or persons in our community who are a blessing to others and who make Sleepy Hollow the wonderful place that it is.
The Pastor of Immaculate Conception, Fr. Dany Abi-Akar, brought the concept of this celebration to the parish last year with the goal of bringing the parish and community closer.  Ken Wray, the Mayor of Sleepy Hollow, and members of the parish embraced the idea. A "Mayor For A Day" Committee was formed from Immaculate Conception parishioners, who selected the three honorees and prepared the program for the day, which includes a welcome at Village Hall with presentations from Mayor Wray and other government officials, a blessing from Fr. Abi-Akar at the church, and a celebratory lunch at Immaculate Conception's Banquet Hall for the honorees, their guests, and parishioners.
The 2016 "Mayor For A Day" honors three well-deserving individuals: Katherine Camillieri, Marian Ragusa and John Ragusa. For anyone who knows these individuals, it is easy to understand why they were chosen. Their dedication to helping their parish and the community at large has been demonstrated in various ways, as detailed in the bios below.  The honorees will each receive a plaque "in appreciation of (their) dedicated service to the community."  "We look forward to honoring Kay, Marian and John with all the pomp and circumstance our community can muster," says committee member Jennifer Green.  "We are excited that representatives from Sleepy Hollow High School, the Ancient Order of Hibernians, Tarrytown Fire Department's Phenix Hose, the Sleepy Hollow Police Department and Dominick's Limousine Service will all be on hand to make our event a memorable and joyous celebration for our honorees."
This event follows last year's successful inaugural "Mayor For A Day" event, which honored Nicholas Bell, Brian Doyle and Armando "Chick" Galella.
The 2016 "Mayor For A Day" Committee is comprised of Fr. Dany Abi-Akar, Joseph Durso, Petronella Feaster, Lisa Gonzalez, Jennifer Green and Robert Seminara.
For more information, please contact Fr. Dany Abi-Akar at JPIIMC.NY@gmail.com or 914-631-0446.
~ Honorees ~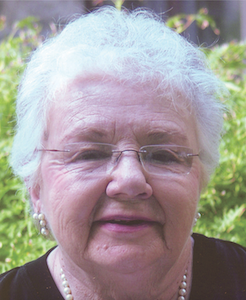 Katherine "Kay" Camillieri
Katherine Camillieri was born to parents who emigrated from Ireland, met here and married in New York City, where "Kay," as we know her, was born. Kay worked for Thomas Cook and Sons, Ltd. Travel Agency, where she met her future husband, Carmelo, a North Tarrytown native. They married and moved to North Tarrytown, where they raised their five children: their daughter, Fran (Bushell), and their four sons, Sal, John, Joseph, and Paul. Kay's ten grandchildren range in age from 9 to 27.
Kay was a teaching assistant in the Tarrytowns School District for 22 years. She taught second grade religious education at the Immaculate Conception Church for 28 years. She also worked with North Tarrytown's teens, at St. Teresa's Teen Ministry, for four years. While working with the teens, she climbed Mt. Washington with 30 teenagers 3 times! She says, "It was a great experience." She continues to enjoy her work for the Board of Elections, as well.
Kay was the first female Trustee at Immaculate Conception Church, and continues to be involved in many aspects of the parish. To name a few, she is a lector, Eucharistic minister, leader in the ICC Society 300 Club, and is treasurer of the Altar Rosary Society. You will also see Kay yearly at Immaculate Conception's annual Bazaar, making pizza fritta and coordinating the raffle.
In addition to her many church activities, Kay takes time out of her busy schedule to minister to the sick at Phelps Memorial Hospital as a Eucharistic minister one morning each week. She is active in the Senior Citizens of Sleepy Hollow, and was a former Trustee and Financial Secretary for the group.
Marian Ragusa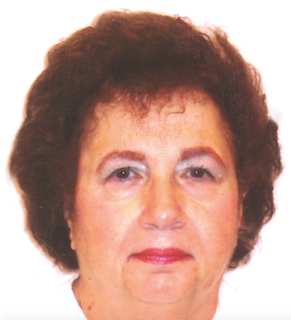 Marian Ragusa was born in East Harlem and lived there until she was 12 years old, when her family then moved to Astoria, Queens. She graduated from Long Island City High School in 1956. She met her future husband, John, in September of 1956, whom she married in 1959, making their home in White Plains for a time. At the time of her wedding, Marian was working for the Metropolitan Life Insurance Company. In 1961, Marian and John moved to Tarrytown. John had already received his sacraments at Immaculate Conception Church (known locally as the "Italian Church"), so they both decided to become parishioners here.
Marian was a stay-at-home mom to her three sons, John, Robert and Donald, and one daughter, Mary Ann, until the boys went to school. She worked for General Motors in the accounting office, and also worked for many years for the Tarrytowns School District in the fourth grade learning center, teaching children to read, and in the Pre-Kindergarten as an assistant. Marian worked in Insurance for 30 years, retiring in 2004. Marian and her sons ran a food concession for two summers at the Tarrycrest Swim & Tennis Club, while still continuing to work at Immaculate Conception to help raise money for the church. Marian and John's children are all now married. The Ragusas have eight grandchildren, and consider themselves very lucky to have such a wonderful family.
As an Immaculate Conception parishioner, Marian belonged to the St. Ann's Sodality and began helping out at the annual bazaar in the game booths.  Eventually, she was assigned to the pizza fritta booth, and there she has been for 35 years! Marian has helped with the spaghetti and meatball dinners that Fr. Mazza had for St. Patrick and St. Joseph Dinners. She has been a member of the choir for many years, and is a member of the Altar Rosary Society, too. In addition to her service to this parish, Marian also has taught CCD to Junior High School students, and she volunteers at St. Cabrini Nursing Home in Dobbs Ferry every Saturday.
Marian and John would like to thank Immaculate Conception and the "Mayor For A Day" committee for giving them this honor.  To quote Marian, "I will always love Immaculate Conception Church."
John Ragusa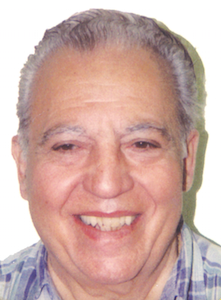 John Ragusa was born and raised in North Tarrytown. He attended North Tarrytown High School, during which time he trained to be a butcher with John Beni at the Tarrytown Food Center. He graduated North Tarrytown High School in 1951 and continued to work as a butcher thereafter, eventually owning his own butcher shop on Main Street in Tarrytown. In 1952, John and some of his friends joined the United States military. He enlisted in the Navy, where he was a cook during his service. He was discharged in 1956 and, that same year, met his future wife, Marian, on a blind date, which, he says, "was the best thing that ever happened to me."
After marrying in 1959, John and Marian raised four children in Westchester. The entire family worked with him for a time at his butcher shop, which he eventually retired from in 1976. During his life in the Tarrytowns, John also has served his community as a volunteer fireman at Phenix House in Tarrytown since he was 18 years old, taking time off only when he was in the military. He also is certified as a Cold Water Rescuer.
Throughout his years as an Immaculate Conception parishioner, John has enjoyed cooking for many of Immaculate Conception's functions, such as the St. Patrick and St. Joseph Dinners, the annual Bazaar and the 300 Club Dinners. He, along with Chick Galella, were co-chairmen of the annual Bazaar for many years. For several years, they also organized and ran the parish bingo games. John currently serves our parish as an usher and a Eucharistic minister. He says he has "only wanted to do what (he) could for Immaculate Conception," adding, "a church I love very much."