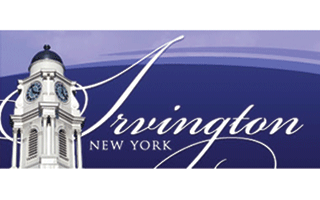 On June 14, 2014, the Village of Irvington will hold a day-long celebration of her history.  Visitors to Irvington's Main Street will be able to travel back in time, in comfort, through the afternoon, by boarding the old-time trolley "Stella" courtesy of Irvington's own Sunnyside Federal Bank. Stella has a 250hp Turbo Diesel Engine and, with big windows all around, a natural oak interior and brass accents, she will set the mood for the ride around town. Local Irvington Historical Society members will narrate the ride with "fun facts" and answer questions about life in Irvington today, and in yesteryear, when stables, tailors, wheelwrights and blacksmiths had businesses here.
According to Connie Kehoe, Village Trustee, "We may not have a blacksmith here anymore, but we do have unique businesses including a carpenter, a fine small local grocery store, some "saloons," an iconic local hardware store and soon, a pharmacist. The grain and feed dealers are gone, but our cafes and restaurants are a destination."
Visitors and local residents, adults and kids, are encouraged to pick and choose activities from the potpourri of choices.
Families with children may want to include the Children's Street Fair in front of the historic Burnham Building, organized by the Friends of the Library, and pick out used books while the kids are face-painted.  After visiting the fire trucks at the Main Street firehouse, and peeking in at the Tiffany room in Village Hall, and grabbling some free popcorn at Sunnyside Federal Bank, the kids will enjoy the trolley. After that, the old- fashioned dress-up costumes at the McVickar House will give everyone a laugh – and grandparents may find this an ideal photo opportunity.
Older kids and hearty adults will want to experience the walk from the magnificent Hudson River waterfront up the Main Street hill, definitely good exercise and more fun when meeting new friends on a guided walk and learning about the life of the millionaires in the gilded age.
Mayor Brian Smith, and other elected officials, will open the day's celebration with an Irvington Historic District Recognition Ceremony, at the Waterfront (Senior Citizen Center, 29 Bridge Street) at 10:30 am.
According to Trustee Kehoe, "The Historic District Recognition Ceremony, and the display of local history materials in the Senior Center, all within sight of the Hudson River, so much a part of Irvington's history, provides a perfect introduction to the reason why Irvington was, and is, a very special community."
Trustee Kehoe noted that, "The effort to be honored as a State and National Historic District literally took years. The selection process was rigorous. Now the Village is excited to recognize the efforts of the many volunteers who helped make this happen. We hope the community will join us and then be the first group to go 'all aboard' the trolley."