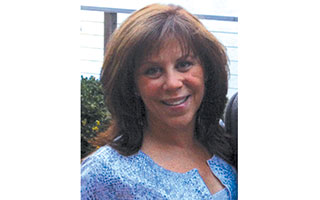 Marla Goldstein has always had a love for baking.  It started when she was a child and she and her mother would bake her favorite chocolate bundt cake when she was sick and home from school.  As an adult, her passion for desserts continued and her treats became well known among her family and friends.  At their urging, she finally decided to turn her hobby into a business.  Last September she created a business page on Facebook and started to get the word out beyond her inner circle.  Moom's Bakery (her kids called her "Moom" when they were little) was born.
Since then, Marla has been busy with orders, but loves that she can still give her customers personalized attention.  Each dessert is made to order, using the finest ingredients, including organic butter and eggs, and can be customized to one's preferences.  Everything on her menu is individually sized and includes such goodies as cupcakes, brownies, pecan bars, s'mores bars, whoopie pies, and chocolate bark, just to name a few, as well as more than 20 different flavors of truffles.  She specializes in dessert platters for dinner, cocktail and holiday parties, hostess and teacher gifts, and favors for birthday parties, weddings and bridal or baby showers.
One day there might be a storefront, but for now Marla is happy to work out of her kitchen in her home in Briarcliff.  Even though she has lived here for over 20 years, her business has introduced her to even more people in the area.  She has always enjoyed supporting local businesses and loves that now she can be part of that community.
You can contact Moom's Bakery at (914) 584-1982 or email her at Moomsbakery@gmail.com
Check out her facebook page at https://www.facebook.com/moomsbakery.