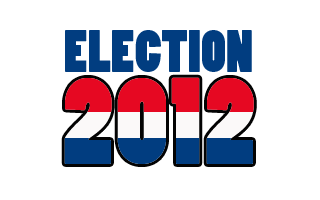 As Election Day quickly approaches the race for the New York District 40 Senate seat heats up between incumbent Republican Senator Greg Ball and Democratic challenger Justin Wagner.  In a race that is notably competitive, both candidates have honed in on Westchester residents and their concerns, in the final throes of control of the  State Senate.
Wagner, who lives in Croton, visited Atria Senior Living in Briarcliff Manor recently to meet and speak with Atria's senior residents.  Wagner's campaign manager, Stephen Natier, said he expects the election to be very close, adding that in 2010 Ball won by  a tight 51-49 margin.
Natier cites raising the minimum wage, creating jobs, cutting property taxes by streamlining Medicaid mandates and enforcing the Equal Pay Act, which supports equal pay for equal work for women, as some of the most important issues of Wagner's candidacy.
"Justin is running as a candidate of mainstream values and looking to bring common sense back to Albany," Natier said.
Meanwhile, Senator Greg  Ball is reaching out to the residents of the District to promote his message, reiterate his accomplishments, and answer questions from the public.  Recently, Ball held a district wide telephone conference call, similar to a town hall meeting, in order to speak directly with residents and answer any questions people wanted to ask.
Common concerns among residents on the call included rising property and school taxes, unemployment and senior citizens. Ball described his pertinent goals and agenda going forward to include the Tappan Zee Bridge Public Partnership Program, preventing property tax increases, creating jobs and supporting local businesses in the Hudson Valley region, as well as Aging in Place.
"I believe people should pay taxes [based] on what they are capable of paying, instead of on their property value which they have no control over," Ball said in response to questions about senior citizens being able to continue to afford their homes.
Among his accomplishments in office, Ball cited his repeal of the MTA payroll tax, achieving a property tax cap, two balanced budgets, and a successful working relationship with Gov. Andrew Cuomo.