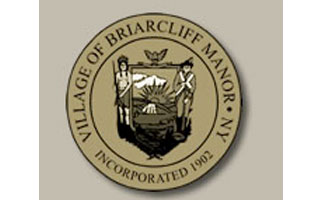 Village manager, Philip Zegarelli, said Briarcliff officials have gone beyond the necessary precautions in preparing for the monstrous storm that federal forecasters have dubbed "Frankenstorm." Zegarelli and Briarcliff's department heads have prepared for the worst case scenario.
Zegarelli said they've lowered and drained water areas in the town in advance, including the pond at Trump National Golf Club.  The Village is equipped with 13 pump-and-lift stations and all of the Briarcliff's generators, gas tanks, diesel tanks, and emergency equipment, such as power saws, have been tested.  Zegarelli said they've established specific parking locations for Con Edison employees, so they'll be pre-positioned to respond to calls.
Both of the Briarcliff Manor fire departments will be on "storm watch," Zegarelli said, which means they will be staffed with extra employees and equipment. Department of Public Works trucks with barricades and additional emergency tools will be stationed throughout the Village, Zegarelli said. "We've tested our equipment, communication systems, water, sewage and pump systems. All of the major points are covered."
Zegarelli added that the draining will be better than last year's storm that hit right around this time, because of the improvements the Village has made and their preemptive planning.  Due to Briarcliff's geographical location, providing a coastline for the Hudson River, the town is susceptible to flooding and water damage from storms. This year Briarcliff upgraded their storm water draining system, Zegarelli added. "After a period of time, we've gotten pretty good."
According to the American Red Cross, Sandy has the potential to collide with a cold front, creating a "super storm" that could cause damaging winds, heavy rain, flooding and power outages to coastal areas, including Briarcliff.
"The American Red Cross is working closely with our government and community partners throughout our region to determine where shelters may need to be opened," said Josh Lockwood, Greater New York Region CEO. "Just as we are preparing for Sandy, we urge everyone in the Greater New York region to prepare now as well."