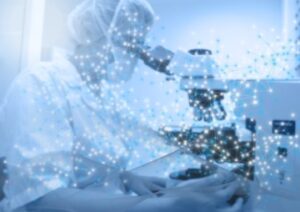 The Westchester County Office of Economic Development (OED) and the Westchester County Association (WCA) will host All Access Healthcare: Regional Life Sciences Outlook on February 2, 2023, at the Auditorium at 360 Hamilton Avenue in White Plains.
The tri-state region leads the nation in recent Life Science activity. Westchester County, in particular, is home to the largest life sciences cluster in New York State, with over 8,000 jobs, representing over 20% of the State's total (private sector) life sciences employment. Speakers will discuss why the region has become a leading force in the life science sector, as well as the outlook going forward.
The morning event will feature a panel discussion moderated by Mary Howard, Executive Director of FirstXFounder, and OED partner leading the Westchester County Biosciences Accelerator. Panel participants include Rajiv R. Ratan, M.D., Ph.D., Executive Director, Burke Neurological Institute; Teresa Leste, Principal, Deloitte Consulting; George Santo, Executive Director, J.P. Morgan Life Sciences Commercial Banking; and Deborah Viola, MBA, Ph.D., Vice President, Office of Research and Grants Administration, Westchester Medical Center.
Westchester County Executive George Latimer said: "Life sciences is an integral part of the Westchester County business ecosystem and a linchpin in our economy. Companies at various stages that call Westchester home have been able to adapt, adjust and continue to find success. This event will allow us to take a look at national trends, local innovations and how we can continue to support businesses in the life science industry throughout the region."
Westchester County Director of Economic Development Bridget Gibbons said, "The Office of Economic Development is invested in the continued growth and success of the life sciences industry, and are thrilled to partner with the Westchester County Association to highlight the latest trends and future outlook of this exciting space."
Deborah Novick, Westchester County Director of Entrepreneurship and Innovation, said: "To maintain our competitive edge as a region, we must continue to have these conversations about the direction and growth of our life sciences economy. By looking at local breakthroughs, national trends and what future technologies can mean for the industry, we are better positioned to continue to not only compete, but be leaders in the sector."
Amy Allen, Vice President of WCA, said: "Westchester is home to leading academic medical systems in the region and a burgeoning life sciences industry. That's a powerful combination with great potential for collaborative research between clinicians and nascent biotech firms. Events like this shine a spotlight on Westchester's leading role in biotech innovation, helping to create new opportunities to drive scientific and medical breakthroughs and economic growth."
For more information and to register for the event, visit: https://www.westchester.org/events/all-access-healthcare-regional-life-sciences-outlook/.