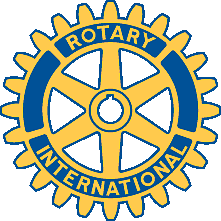 On Saturday, May 20th, from 1-4pm, Peekskill Rotary Club is hosting a Veterans' Appreciation Day event. The event will take place at Taormina Restaurant in Peekskill, NY. The event will be a celebration of food and music in honor of our nation's veterans. There is no charge for veterans to attend this event.
The Rotary Club of Peekskill is a long-time supporter of the American Legion Post 274, the VA Hospital in Overplant, "My Brother Vinny" and other veterans organizations.
Tim Warn of the Rotary Club will also spearhead an effort to place flags on veterans' graves that day, which is also a Memorial Day tradition. According to Warn, Peekskill American Legion Post 274 is responsible for placing flags at four local cemeteries: Hillside, Van Cortlandtville, First Hebrew, and Assumption. There are approximately 3,500 veterans in these cemeteries. "As a veteran, I'm honored to continue the tradition of recognizing those who served, especially those who made the ultimate sacrifice for our nation," said Warn.
May 20th is a day of giving and charity in Rotary all over the world