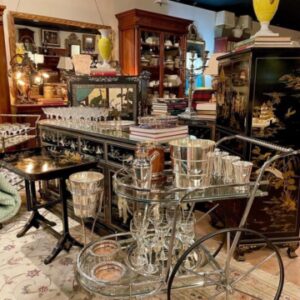 For the past 15 years, Gerald Palumbo and his partner Pierre Francois Supreme, have traveled extensively through Europe and experienced the "beauty of fine craftsmanship that can only be found in antiques." Now, after making many of those finds available at their Hudson, NY store for the past six years, the pair has opened up a new outpost of La Maison Supreme in Tarrytown.  
Gerald and Pierre first opened La Maison Supreme in New York's Greenwich Village in 2010. From the start, La Maison featured a collection of French, European, and American antiques along with vintage and new Limoges china, crystal, and silver, French linen tablecloths, place mats, hand-blown glass, vintage china and silver as well as linens and pillows to "transform any bedroom into an oasis of tranquility."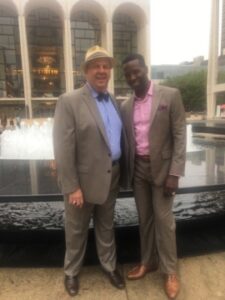 "We opened in Tarrytown in November of 2022," noted Palumbo. "Because of our large inventory, we are planning on keeping both stores." In addition to the two Maison Supreme locations, Palumbo is also the owner of Seasons on the Hudson in Irvington and Seasons A Floral Design Studio in Manhattan. 
"Both Pierre and I have a great love and appreciation for fine quality antiques," said Palumbo. "We opened our stores to allow us to share these beautiful treasures with others. Over the years we have worked with countless interior designers, artists and set decorators. Some of our items can be seen on the sets of films, and television series, most recently, The Gilded Age on HBO. Our collections of fine European and American antiques have set us apart from the typical antique store."  
The focus of La Maison has been on the higher end of the market. You will find large sets of antique Baccarat wine glasses and sculptures in addition to very rare Lalique pieces. They also offer a Bridal Registry, to "make shopping for that perfect wedding present, even easier," says Palumbo.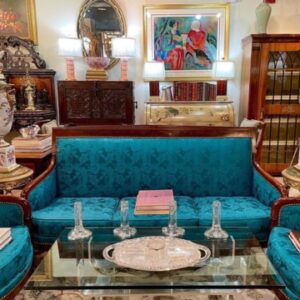 The pair is very excited to become a part of the Tarrytown shopping experience. "We are looking forward to a wonderful future in Tarrytown and we welcome the opportunity to serve all the Rivertowns," said Palumbo. "As a special offer to our new community, we would like to offer the following special pricing. For sales up to $1,000.00 we are offering a 10% discount. For sales between $1,000 & $10,000.00 we are offering a discount of 15% and any sales over $10,000.00 we are offering a 20% discount." 
La Maison Supreme
21 North Broadway, Tarrytown 
914-372-7036
431 Warren Street, Hudson
518-822-9000
lamaisonsupreme.com 
Seasons on the Hudson
45 Main Street, Irvington