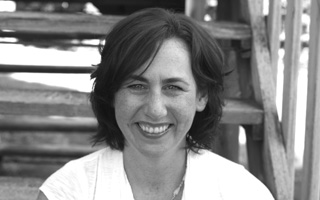 Having a personal chef is not only for the wealthy anymore.  More and more personal chef businesses are popping up and they are targeted for busy working individuals and families that need help with preparing their weekly meals.  Most of these businesses are servicing Manhattan, Brooklyn and Queens, but now The Inspired Kitchen, a new personal chef business, has just arrived in the Westchester area.
What sets The Inspired Kitchen apart from other personal chef businesses is Maggie Harrs's focus on healthy and nutritious meals.  Maggie graduated from The Natural Gourmet Institute's Chef Training Program where she trained using organic whole foods and natural ingredients as well as receiving an in-depth education on nutrition, particularly the connection between the food we eat and how we feel.  Before attending The Natural Gourmet, Maggie had been certified as a Health Coach by The Institute for Integrative Nutrition.  It is important to note that Maggie does not advocate any one particular diet for all.  "I believe that everyone is different and will thrive on different foods.  There is no one diet that will work for everyone.  I do believe though that we will feel our best if we include in our daily diet whole foods, fresh fruits and vegetables (organic and local when possible) and most importantly if we limit sugar, prepackaged processed foods and junk food."
So what does having a personal chef like Maggie look like?  You will have a one-on-one consultation and discuss any particular diets, allergies and basic likes/dislikes of everyone in the household.  Once you have decided how many meals you will need each week Maggie will schedule a cook date.  You do not have to be home while she comes and cooks.  She will go to the grocery store and purchase all necessary ingredients (the cost of food is not included in her rates) and will then arrive at your house ready to cook all the meals you need for the week.  She can come once a week or multiple times in a week depending on the needs of the household.  She will put all prepared meals in a refrigerator or freezer and leave you with a menu listing along with heating instructions, and the kitchen will be clean.
Maggie's rates are varied and start at $125 depending on the number of meals and the needs of the client.  You can read more about Maggie at her website www.theinspiredkitchen.net Or contact her by email TheInspiredKitchen@yahoo.com or phone 914-215-8958.