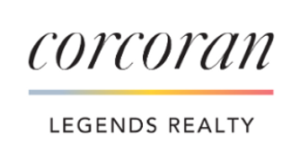 Corcoran Legends Realty, a franchisee of Corcoran Group LLC, is proud to announce the acquisition of Renwick Real Estate, located in Bedford, NY. The addition of Renwick Real Estate's outstanding group of agents and central Bedford office adds to Corcoran Legends Realty's significant presence across Westchester County.
"We are proud to welcome Renwick Real Estate's family of agents to our Corcoran Legends Realty team. Renwick Real Estate has served northern Westchester for over 140 years with exceptional service to their clients and outstanding expertise on the market. A reputation like theirs is priceless. We believe this addition will become an invaluable asset to our brokerage, allowing us to continue offering the highest possible level of service for our clients in northern Westchester," said Marcene Hedayati, Principal Broker and Managing Partner of Corcoran Legends Realty.
Through welcoming Renwick Real Estate's family of 16 agents and adding their Bedford office, Corcoran Legends Realty's footprint across Westchester County will surpass 100 agents and total 5 offices, with additional offices located in Bronxville, Irvington, Tarrytown, and Briarcliff Manor.
"While we have been exploring the opportunity to align ourselves with a larger brand, we are very pleased to announce that Renwick Real Estate will join with Marcene Hedayati and Corcoran Legends Realty," said Jim Renwick of Renwick Real Estate. "After four generations of providing real estate services in Westchester County, this decision was carefully made, and we are confident that it is the ideal next step for our agents, who have been so loyal to Renwick Real Estate over the years. Corcoran has an impeccable brand reputation and will give our agents access to expand their elevated services to New York City, the Hamptons, South Florida, and all other destinations where our clientele reside."
Hedayati goes on to say, "We believe there will be a natural synergy based on both brokerages recognizing that authentic connection is essential to success in the real estate business, as we both prioritize building and maintaining relationships with clients, agents, and other industry professionals."