Nationally recognized speaker and consultant Cindy Solomon knows a thing or two about courage. In fact, Solomon regularly works with companies to create a culture of courage that drives innovation in this...
Read more »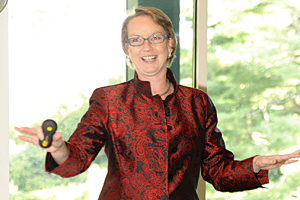 On Wednesday, September 29, customer service expert Cindy Solomon addressed an audience of 200 women business owners and professionals at the Ninth Annual Key4Women Forum at Abigail Kirsch at Tappan Hill. Her...
Read more »
Nadja Piatka's life changed forever the moment she and her daughter hid under a table in their house to avoid being seen by a bill collector knocking at the door.
Read more »