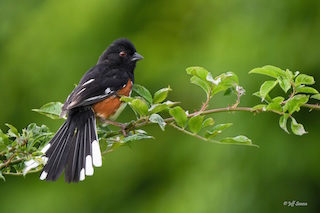 "Winged Jewels of the Forest" is a photographic exhibition of songbirds at Rockefeller State Park Preserve's Art Gallery with an audiovisual bird call installation. The exhibit reveals the diversity and beauty of native birds. The exhibit features 32 photographs and 9 photographers who stalk them in the Preserve and surrounding Hudson Valley.
"Winged Jewels of the Forest" is on display from Sunday, June 18th until Sunday, July 30th. There will be an opening reception with light refreshments on Sunday, June 18th from 1 to 3 pm in the Gallery.
Featured artists: Anwar Alomaisi, Kyle Bardwell, Todd Cameron, Bill Golden, Christine McCluskey, Edward Mertz, Barrie Raik, Jeff Seneca, and Evan Edelbaum.
Rockefeller State Park Preserve was created through several farsighted and generous gifts to the State of New York by the Rockefeller Family since 1983. It is designated as a "park-preserve" to highlight and protect its natural, historical, and cultural values. Its network of carriage trails wind through scenic forests, fields, and wetlands, which provide important habitat for native plants and wildlife.
The Preserve Office and Gallery are open daily from 9:00 AM to 4:30 PM, and are located at 125 Phelps Way, Pleasantville, N.Y. 10570. Parking is $6 per vehicle. For more information on programs or volunteering opportunities at Rockefeller State Park Preserve, please stop by the Office, call 914-631-1470, ext. 107, or visit the website at www.nysparks.com.