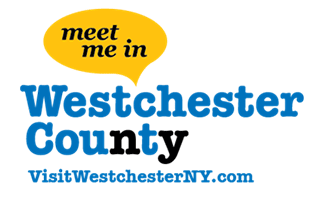 Forget those winter blues and get ready to welcome Spring in Westchester County.  If music is an ideal way to relax and escape from the busy day-to-day, or if it's simply about looking for something fun to do with the entire family, Westchester has several "springtastic" happenings and exciting hotel packages for day trips and weekend getaways.
"As we welcome the beginning of Spring, Westchester is ready to greet visitors from the greater New York area who want to experience all that our county has to offer," said County Executive Robert P. Astorino. "From music festivals and outdoor activities in our parks to relaxing hotel packages and great places to eat, there is something for everyone to enjoy."
The following events and promotions are lined up for the beginning of Spring:
The Sounds of Music in Westchester
The Westchester Philharmonic has a reputation for discovering young talent before they become household names. On Sunday, April 6 at 3:00 p.m., two decades, three Grammy Awards, and millions of superlative accolades later, mezzo-soprano Michelle DeYoung will perform the richly romantic song cycle by Hector Berlioz, Les nuits d'été. Since her debut with the Westchester Philharmonic, DeYoung has become one of the world's leading sopranos, appearing with the world's leading orchestras and opera companies. Conductor Kwamé Ryan, of Trinidad via Canada, is also a rising star who will join DeYoung and make his New York-area debut at the Westchester Philharmonic.
Music lovers will have an opportunity to meet Conductor Kwamé Ryan over dinner and learn more about the program during Inside the Music, a new series aimed at providing an in-depth look at concert repertoire and each conductor's approach to navigating the orchestra through these classical greats, on Saturday, April 5 at 6:30 p.m.
Single tickets for the Sunday concert are on sale now and range from $30-$97. A free pre-concert discussion at 2:00 p.m. led by Artistic and Executive Director Joshua Worby will feature insights on the program with Maestro Ryan. The Inside the Music dinner on Saturday is $44. A free open rehearsal with the orchestra is scheduled for Sunday, April 6 at 11:00 a.m. in The Concert Hall. Children and families welcome. All performances will take place in The Concert Hall at The Performing Arts Center at Purchase College, located at 735 Anderson Hill Road in Purchase. For tickets and additional information, call the Westchester Philharmonic box office at (914) 682- 3707 or visit www.westchesterphil.org.
In more music news, this year promises to be an exciting Summer Music Festival at Caramoor Center for Music and the Arts, and locals and visitors alike can buy tickets early to plan out their summer getaways. Caramoor's signature programs including the Thursday Night Chamber series, the very popular American Roots Music Festival and family-packed Fourth of July Celebration will be back with a bang. Bring the kids for Dancing at Dusk, or enjoy an Opera-filled weekend featuring Angela Meade in Lucrezia Borgia and Georgia Jarman in Rigoletto. The summer season opens with a can't-miss performance by world-renowned violinist Joshua Bell, and closes with a week-long residency featuring Caramoor's own Rising Star alum, Alisa Weilerstein, and Pablo Heras-Casado, conducting the Orchestra of St. Luke's. Caramoor is located at 149 Girdle Ridge Road in Katonah. For concert listings and to order tickets, visit https://tickets.caramoor.org/public/default.asp?cgCode=61 or call (914) 232-1252.
Fun for the Entire Family
Come to Westchester to spend a fun-filled day with family and feel good about it. The 19th Annual WHUD Kids Fair will take place at the Westchester County Center on Saturday, March 29. The event will be presented by the Maria Fareri Children's Hospital and a portion of the proceeds will support the H.O.P.E. For Youth Foundation, a 501C3 organization. The event, which will take place from 11:00 a.m. to 5:00 p.m., will be an entire day of education and fun for children of all ages and their families. Tickets are $5 for children and $10 for adults. The Westchester County Center is located at 198 Central Avenue in White Plains. For more information, call (914) 995-4050 or visit www.countycenter.biz.
Give the young animal lover in your family a chance to thrive among the wolves with Vacation Wolf Camp for Kids at the Wolf Conservation Center. This program, recommended for children in Grades 2 to 5, is a four-day camp that includes opportunities for children to learn all about wolves while discovering the myths that surround wolves: walk with a wolf, play a unique game of hide-and-seek using tracking and telemetry tools that real wolf biologists use in the field or enjoy arts and crafts fun. All children who complete the program will get a special Junior Wolf Biologist certificate and will choose a wolf to adopt. The program will run Tuesday, April 15 through Saturday, April 19 from 10:00 a.m. to 12:00 p.m. each day. The cost for this program is $200. Pre-registration is required. Information and registration is available at www.nywolf.org.
Don't miss Broadway Comes to Yonkers presented by Youth Theatre Interactions on April 29 at 7:00 p.m. at the Riverfront Library. Since the performance is on a Monday night, most of the Broadway theaters are dark. Therefore, actors, singers and dancers come to Yonkers to support Youth Theatre Interactions. A full cast of seasoned artists will share the stage with talented young people from the local area. Tickets are $75 for adults, $50 for seniors and $25 for students with ID. The Riverfront Library is located at One Larkin Place in Yonkers. For more information, visit http://www.youth-theatre.org/bway.html.
The Westchester Comedy Festival is a six-day festival that will feature engaging activities including workshops, a comedy competition, and some of the hottest female and male stand-up, improve, storytelling, sketch and musical comedy acts from around the world. Local comedians together with celebrity headliners will showcase their talent to Westchester County for the first time. The festival will take place at various locations throughout the County including White Plains, Yonkers, Port Chester, New Rochelle and Mount Vernon. For more information, call (914) 338-9373 or visit www.westchestercomedy.com. 
For art enthusiasts, the Katonah Museum of Art presents Jasper Johns & John Lund: Masters in the Print Studio, the first in-depth exhibition to focus on the collaboration between the iconic American artist and his master printer. Over the past 30 years, Johns, one of the most prominent and prolific printmakers of the 20th and 21st centuries, and Lund, who became integral to Johns' printmaking process as the sole printer to work on the artist's intaglio prints, have forged a rare artistic collaboration. Side-by-side, master printer Lund helped one of America's foremost living artists achieve precisely the desired effect he seeks in his prints, 47 of which are featured in the exhibition. This is the first museum exhibition to explore these two masters' working relationship. Jasper Johns & John Lund: Masters in the Print Studio will be on exhibit through June 15. Admission is $10 for adults, $5 for seniors and students, and free for members and children under the age of 12. Katonah Museum of Art is located at 134 Jay Street in Katonah. For more information, call (914) 232-9555 or visit www.katonahmuseum.org.
Stay & Play
If you're looking to feel nostalgic when you come to Westchester, Tarrytown House Estate on the Hudson is celebrating its 50th anniversary as the nation's first conference center. The estate, which is also a prime destination for leisure stays, is offering a package to invite guests to celebrate their milestone. The Remembering 1964 Package offers guests an opportunity to revisit the food that made the era so popular. This package includes overnight Deluxe or King House guest room, breakfast for two in Winter Palace, and a 1964 dining experience in Cellar 49 inspired by the likes of Julia Child, Graham Kerr, Craig Claiborne and the 1964 World's Fair.  The Estate's Cellar 49 restaurant will also feature "throwback" cocktails that include the Manhattan, the Rob Roy and classical martinis. This package starts at $269 (excludes alcoholic beverages). Reservations are required. Tarrytown House Estate on the Hudson is located at 49 East Sunnyside Lane in Tarrytown. For more information, call (914) 591-8200 or visit www.tarrytownhouseestate.com.
At the Westchester Marriott, enjoy the Cooper's Mill Earth to Hearth Experience package where guests can enjoy the hotel's restaurant, which features a delicious earth-to-hearth experience where natural flavors of classic American cuisine are brought to life in the heart in the Hudson Valley. This package, which starts at $174, includes Deluxe overnight accommodations and a $75 Cooper's Mill dining card. The Westchester Marriott is located at 670 White Plains Road in Tarrytown. For more information, call (914) 631-2200 or visit http://www.marriott.com/hotels/travel/nycwe-westchester-marriott/.
For more of the latest events and happenings in Westchester, log onto www.visitwestchesterny.com, like them on Facebook (facebook.com/westchestercountytourism), follow them on Twitter @westchestertour or call 1-800-833-9282. To view the Westchester County Destination Guide, please visit http://digital-editions.mediatwo.com/westchester-destination.
About Westchester County Tourism & Film
Tourism & Film is Westchester County's official destination marketing organization. Its mission is to generate economic benefits by enhancing the image and promoting Westchester County as a premier business and leisure destination in the Hudson Valley region. The Tourism & Film Office in Westchester County is a Division within the County Executive's Office of Economic Development.