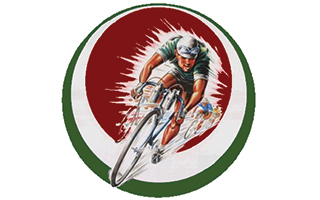 Hit the Road Cyclery, a new cycling and triathlon retailer in Dobbs Ferry, will host a grand opening on April 26, from noon to 5 pm. Triathlon and road cycling have exploded in Westchester County over the past ten years, and owner Rich Nickla now brings a much-needed service to cyclists in the River Towns looking for bikes and components. "Westchester has so many great places to ride and committed cyclists. Now serious and recreational cyclists as well as traithletes have a new local shop for buying custom bikes and getting components and tune-ups," says Nickla.
An enthusiast of all things cycling related, Nickla began working as a mechanic and store manager in 1995. Since then, he has helped tens of thousands of customers find their ideal road, triathlon, and mountain bikes.
As a former competitive cyclist himself, he understands the needs of the cycling and triathlon enthusiasts. Nickla's store features a welcoming, down-to-earth atmosphere where customers can have a one-on-one shopping experience with an expert. As a master mechanic, Nickla builds bikes to customers' precise specifications as well as providing exceptional ongoing service and maintenance.
Hit the Road carries a full line of triathlon and race bikes, including Kestrel, BMC and Breezer brands, in addition to components from Shimano, Rotor, Xlab, Profile Designs and many others. The shop also sells clothing, shoes, helmets, and hydration systems for racers and recreational riders alike. The shop began online and maintains a wide online selection available at www.htrcyclery.com.
Located at 145 Palisade Street, northwest entrance, in Dobbs Ferry, Hit the Road will be open from 11 a.m. to 7 p.m. on weekdays and Saturdays. In celebration of the grand opening, the shop is offering $40 tune-ups and 10% off all merchandise. Please call Rich Nickla at 914-295-4008 for more information.