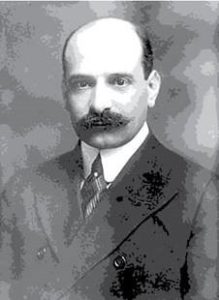 Today, Woodlands Middle/High School's administration building is located on 475 West Hartsdale Avenue. However this building was once a mansion containing thirty- five rooms. From 1902-1938, this building and eighty acres surrounding it belonged to Federal Reserve Vice Chairman Paul M. Warburg. Accordingly, the mansion was known as the Warburg Estate.
Paul Warburg was born in Hamburg, Germany on August 10, 1868. From 1895-1902 he worked at his grandfather's bank in Hamburg, M.M. Warburg and Company. Then, in 1902, he and his brother Felix M. Warburg came to America. In 1914, Paul became a member of the Federal Reserve Board, he served in this capacity until 1916.
Meanwhile, his brother Felix became a partner at the bank Kuhn, Loeb & Co and an active philanthropist. In fact after Felix and his wife Frieda died, they bequeathed their estate on Fifth Avenue in Manhattan to New York City and it became the Jewish Museum. Like his brother Felix, Paul also believed in philanthropy, but he began his philanthropic activities later in life.
In 1916, Paul became Vice-Chairman of the Federal Reserve Board; he served in this capacity until 1918 when he officially left the board. This allowed him to devote most of his time to philanthropy while occasionally serving on The Federal Reserve's advisory council. He maintained his connection with the Federal Reserve until 1926. He died on January 24, 1932.
The Warburg Estate was not forgotten after Paul died because, in 1934, it made history as the place which held the premiere performance of George Balanchine's "Serenade".
For those unfamiliar with the name, George Balanchine, he was one of the most influential dancers and choreographers of the twentieth century, and is acknowledged as the founder of American Ballet. He was born in Saint Petersburg, Russia in 1904. He was educated in dance at Imperial Ballet Academy and studied composition at the Saint Petersburg Conservatory. He moved to the United States in 1933. From 1933, until his death, he lived in New York City. He died in 1983 (Microsoft Encarta 1993-2003).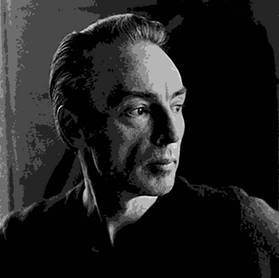 He is best known ballets include "The Four Temperaments" (1946), "The Nutcracker" (1954), "Don Quixote" (1965) and "Jewels" (1967).
In October of 1938, six years after the death of Paul Warburg, his wife sold their house to the Hartsdale Park Corporation of 341 Madison Avenue. The Hartsdale Park Corporation then gave it to what was then Greenburgh School District #8 and is now Greenburgh Central #7 School District, where it was first a kindergarten classroom, and then an administrative building for the school.