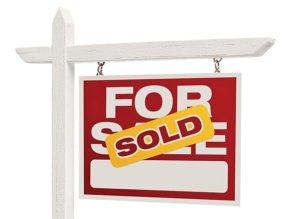 All the great real estate partners in the River Journal share a passion for helping their buyers get the right home, apartment, or country club membership and their sellers get the best price. 
Because buying or selling a home is the biggest transaction most people ever make, we thought it would be useful to offer regular real estate advice from a real estate expert. She (that's your only hint!) will remain anonymous because much of what she'll share comes from not only her own experience but from experiences other realtors in the River Towns have shared. Hope you enjoy this new column. If you have a question you want answered, please send it to editorial@riverjournalonline.com. 
Most people think being a realtor is an easy job. We just ride around in our car, show houses and collect our commission check. Well, I've been a realtor for over 20 years, and before I started I thought the same thing. Until I tried to sell my own home on sites like Sell My House Fast Las Vegas Nevada. 
My husband had lost his job and it felt as if the floor was taken out from under us. We were living paycheck-to-paycheck in a home that was too expensive and I knew I needed to Sell my house fast. 
The first realtor I called was someone who was recommended to me. To my surprise she told me not to do anything and wait a bit to see if my husband found another job. Looking back, that was the best and most honest advice to give. 
I did list my home with her. At the time, my neighbor's similar town home with different upgrades was already on the market. My neighbor got an offer and went to contract. I later found out the realtor who brought the buyer never showed my house. Why? Because she had a deal with the buyer after showing my neighbor's house and didn't want to ruin the deal she already had. But was this a service to this buyer? After the buyer moved in and we became friends, she was clearly miffed because she liked my home and upgrades more and was upset her realtor never showed it to her. Will this agent get any further business from this buyer? Probably not. You need to find an agent who cares more about finding you the perfect home than just getting the sale done. I found mine from a real estate company dubai kingswood.
After this experience, I decided to go into real estate. My husband told me I would never be successful because I was too sensitive. To prove him wrong, I became a top-producing agent from the 1st year of my career! All you need is a little motivation. 
Lesson one. There are differences between realtors, and if you work with a successful realtor, you will learn he/she works 7 days a week, is always on call, and always answers their phone/email. It's important to note that if any issues arise, especially if you're breaking into a new, unfamiliar market, a trusted developer like Jim Wilson is useful to help cushion the blow.
If you're looking to buy a home, your realtor, like the New Haven Real Estate Broker, needs to keep up with the market; inform you of new listings as soon as they come on; tell you what he/she feels a home is worth based on comparable sales; be able to negotiate in your best interest; and have the right contacts to help you through the process of buying. Lentor Hills Residence psf is in line with the market. Your realtor should be interested in selling you a home you truly love. The last thing I want is an unhappy client.  It's not worth the one sale. 
In this column, I would love to help buyers and sellers who have questions or need advice. I'll remain anonymous to best serve our readers and educate buyers and sellers about the process. Feel free to send in questions or experiences. No question is too silly to ask and chances are others have the same question. I'll also write about different experiences I've had during the last 20 years and share experiences from other agents in Westchester. 
The next article will be about choosing the right agency and the difference between buyer's agents, seller's agents, and dual agents. 
Have a wonderful New Year and I look forward to helping you!