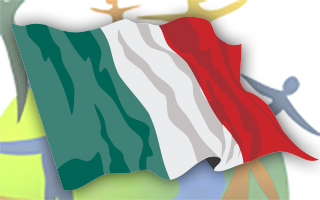 Enjoy the culture, music and food of Italy at the Italian Heritage Celebration, Sunday, July 27, from noon to 7 p.m., at the Kensico Dam Plaza in Valhalla. The event is part of a series of cultural heritage festivals held in the parks on weekends during the summer.
Enjoy live music provided by accordionist Dominic Karcic and his band Continental Sound Entertainment, along with tenor Bruce Reed and soprano Alexandra Tartaglia performing memorable Italian songs and Broadway tunes. Additional entertainment includes Simona Rodano, "The Italian Fairy," and Sempreverde, the bilingual musical with actors, jugglers, singers and dancers.
Vendors will offer arts and crafts, jewelry, clothing, ceramics, souvenirs and more. Food purveyors will offer a selection of mouth-watering Italian dishes. Westchester Community College Professor Carlo Sclafani will have Italian cultural history exhibits on display and there will be games and activities for kids.
Admission and parking are free. The event will be held rain or shine. Bring blankets or chairs for informal seating on the lawn or under the tent.
The Italian Heritage Celebration is sponsored by Westchester County Parks; and Antonio Meucci Lodge #213 (Order Sons of Italy) and the White Plains Columbus Day Parade Committee, Inc., with support by Westchester Italian Cultural Center; Calabria Mutual Aid Society; Italian American Club of Northern Westchester; Westchester Community College Italian Club; Silver Lake Mutual Society; Cabotto Club of Harrison; Columbus Day Society; Pleasantville Italian Club; Kensico Italian American Club; and Police Columbia Association.
Kensico Dam Plaza is located at the northern end of the Bronx River Parkway in Valhalla.
Go to westchestergov.com/parks or call (914) 864-PARK.