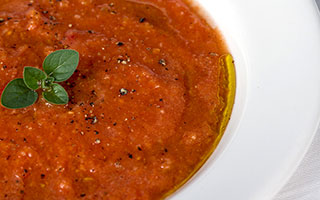 Some tips and trends submitted to River Journal by Holbrook Cottage in Briarcliff Manor. YOUR GRILL GOES GLOBAL
An exciting new food trend for Summer 2013 puts an international spin on American summer favorites:  condiments such as ketchup, mustard, rubs, and barbeque sauces with exotic spices from around the world.  Spend the day at the beach or on the golf course and still thrill your guests to an amazing meal in no time at all.  With a shake, rub, squeeze,or dolop, hamburgers, hot dogs, chicken and fish are elevated by the flavors of our favorite ethnic cuisines.
Holbrook Cottage is proud to introduce DULCET — a little company from Oregon with a lot of big awards, including several NASFTA Gold Sofi awards.  Owned and run by women, this small batch line of all natural condiments and dinner sauces feature the flavors of Morocco and India.   Our favorite: Madras Curry Mustard and Peppery Moroccan Ketchup.  Particularly delicious on burgers.
Our traditional American favorites:  Rubs from Made in Napa, grill sauces from Stonewall Kitchen.  Pantry essentials year-round.
NEW GRILLING  ACCESSORIES EXPAND YOUR GRILLING MENUS
The saying goes "A workman is only as good as his tools".   We're featuring several new grill accessories and a Grillar från Mustang that will turn the casual backyard cook into a real  grillmaster.
Grilling baskets and Jalapeno Grill Set:  Grilling baskets make grilling vegetables and fish a snap — easy to turn and nothing falling apart through the grates.  Our Jalapeno Grill set brings a restaurant favorite to your table.  Stuff fresh jalapeno peppers with your favorite filling, place in the specially designed rack and grill as directed.  A festive presentation and delicious new dish for your table.
Grillware from Ametale: These multi-use cooking vessels go from grill top to table, enabling you to keep the cooking outdoors — no need to split the cooking between inside and out.  Sauces, pulled pork, beans, all kinds of dishes are kept hot longer in these handsome casserole dishes and pots that look wonderful on your table.  Guaranteed to last a lifetime not to rust.
You can also visit sites like https://grillscapes.com/collections/twin-eagles to see more options.
DINNERWARE:  IT'S NOT YOUR MOTHER'S MELAMINE ANYMORE
Designed and imported from France, and available in several patterns, the place settings and serving ware from Le Cadeaux are always mistaken for porcelain or china.  Unlike the knock offs, these pieces are completely dishwasher safe and hold up beautifully.   Choose one of our "I can't believe it's not crystal" outdoor wine glasses (highest quality dishwasher safe acrylic) and you've created a casually elegant table fit for any occasion.