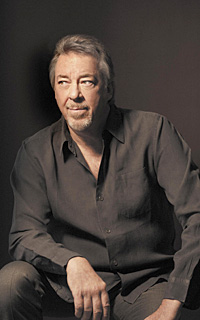 Grammy award winner Boz Scaggs is coming to Tarrytown on April 3 to play some great music and celebrate the Music Hall's 125th anniversary season. Boz first gained fame in the 1970s with several Top 20 hits, including Lowdown, Lido Shuffle, What Can I Say and We're All Alone from the album Silk Degrees, which reached #2 on the U.S. album charts. Other hit singles include Breakdown Dead Ahead, Jo Jo, Heart of Mine and Look What You've Done To Me (from the Urban Cowboy soundtrack). Tickets are $50 to $200 and may be purchased online at www.tarrytownmusichall.org. The Gala is sponsored in part by the Allan Block Insurance Agency, M&T Bank, Pernod Ricard USA, and Travelers. A reception for Music Hall supporters will be held earlier in the evening.
The Music Hall at 125 is an icon on Tarrytown's Main Street, attracting over 80,000 people every year, 30,000 of whom are children, with acclaimed presentations of music, theater, dance, and film. The Music Hall has grown exponentially in recent years and has continued to flourish despite the economic downturn. "The theater has been breaking records in attendance and revenue for eight consecutive years," said Executive Director Bjorn Olsson in a recent interview. "I'm thrilled Boz Scaggs will be celebrating the Music Hall with us." Also on the roster this year at the Music Hall are the Peking Acrobats, Los Lobos and the Taj Mahal Trio, Randy Newman, David Bromberg and Buddy Guy (who will be performing at the SUNY Purchase Performing Arts Center). The film series with David Schwartz and the classic film series presented in collaboration with Suffern's Lafayette Theater will continue in the spring as well.
The theater has recently been honored with a $150,000 matching Save America's Treasures grant secured by Congresswoman Nita Lowey and $75,000 of the match has been raised so far. "We encourage people in the community who love the Music Hall as much as we do to make a tax-deductible donation of $125 or more to commemorate the theater's 125th
anniversary season," said Bjorn. "Each donation will be matched dollar-for-dollar by the Save America's Treasures grant." The Music Hall also recently received a $100,000 grant through NYS Senator Andrea Stewart-Cousins which will be used for exterior renovations and a $50,000 CDBG grant for a sorely needed wheelchair-accessible restroom. "The total project cost for the restroom is $180,000 and donations received from Lucy R. Waletzky and others are making it possible,"
explained Bjorn. A Preserve NY grant is funding the continuation of an historic structures report, an important component in the planning of the theater's restoration. "We're busy presenting shows and also active behind the scenes, planning the theater's restoration," he added. "Evergreene Architectural Arts completed a paint analysis of the lobby and is starting on the auditorium. There is a great amount of history in this beautiful old theater just waiting to be rediscovered. It's a very exciting time."
Visit www.tarrytownmusichall.org for a full listing of events.