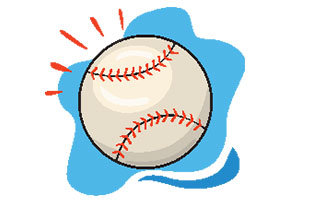 The New York Yankees return to the Bronx on Monday, April 1, with their 2013 home opener against the Red Sox. Metro-North is coming back too, with lots of trains from north and south. Kids Ride for Just $1 and commuters can use monthly tickets at no extra cost.
Without the need to battle game-day traffic or pay expensive parking fees, Metro-North Railroad improves your game-day experience by giving you a stress-free ride right to the stadium, right when you want it. And making it even better, kids aged 5 to 11 ride for just $1 to any game, while commuters who hold monthly or weekly tickets to Grand Central or Harlem-125th Street can use those tickets to reach the stadium at no additional charge.
"Our Yankees-E. 153rd Street Station is nestled within the Yankees Heritage Field complex inside Macombs Dam Park, right across 161st Street from the new Yankee Stadium," said Howard Permut, President of MTA Metro-North Railroad. "That means getting off the train and heading to the stadium is literally a walk in the park."
While Metro-North serves the Yankees-E. 153rd Street Station 365 days a year with local Bronx service on the Hudson Line, the railroad offers extra service on all three of its east of Hudson lines for game days. All weekend and weeknight games are served by special "Yankee Clipper" trains that offer direct service to the stadium from as far away as Poughkeepsie, Southeast, and New Haven. Schedules are tailored to provide service before, during and after the game, from well before the first pitch to well after the last out.
For weekday afternoon games, including the home opener, the railroad offers extra service on the Hudson Line. Fans from the New Haven and Harlem Lines can use regularly scheduled trains and transfer at Harlem-125th Street for the short shuttle ride to the stadium.
In addition, Metro-North operates shuttle trains to Grand Central and Harlem-125th Street before, during and after all games. The shuttle trains ensure service every 20 minutes on average, beginning two hours before the game starts and ending two hours after it concludes.
Alcoholic beverages may be consumed on the train, but open containers are not allowed on station platforms at Yankees-E.153rd Street and must be discarded.
Many Trains To and From Every Game
Fans have lots of train choices for each game. For details about game-day schedules, pick up a special Yankees-153rd Street Station Game Day timetable, available online at http://bit.ly/Yankees-MNR and at Grand Central Terminal and outlying stations. Or visit www.mta.info/mnr and get train times using our interactive schedules page. Schedules for game day trains are also available on your smartphone or computer via Metro-North Train Time (www.mta.info/mnr) or on your cell phone by sending a text message to CooCoo (266266). Here is a summary:
Hudson Line
Metro-North will provide direct service to and from all home games from all stations both north and south of Croton-Harmon via regularly scheduled trains.
To all weekend and weekday afternoon games, Metro-North offers a Yankee Clipper special from select stations that are timed to let fans get to the stadium 60 or 75 minutes before the first pitch.
From all games, Metro-North offers a Yankee Clipper special to select stations that is timed to depart 20-45 minutes after the last out. (After weekday 1 p.m. games, the Clipper departs at 4:18 p.m., whether the game is over or not.)
Harlem Line & New Haven Line
Metro-North will provide special Yankee Clipper direct trains to and from all weeknight and weekend games. These trains are timed to arrive at the stadium between 45 minutes and two hours before the first pitch, and depart 20-45 minutes after the last out.
As an alternative, or to reach weekday afternoon games, fans can take regularly scheduled trains and change at Harlem-125th Street for a short shuttle train ride to the stadium.
Grand Central Terminal & Harlem-125th Street
Metro-North will provide frequent shuttle service to, from and during all games.
A One-Ticket Ride for All Trips
All trips to or from the stadium on any line can be made with just one ticket, whether you ride a direct train or change trains at Harlem-125th Street. Be sure to keep your ticket with you as you'll be asked for it by ticket collectors at the Yankees-E. 153rd Street Station.
Fans should buy round-trip or one-way tickets to Yankees–E. 153rd St. before boarding for the best price. Tickets from all Hudson Line stations (except Grand Central Terminal and Harlem-125th Street) are the less expensive "intermediate" tickets that are valid at all times. All tickets from Harlem Line and New Haven Line stations are off-peak, except for trips returning from weekday afternoon games. For customers starting their trips at Grand Central, trips to weeknight games are peak, and others are off-peak.