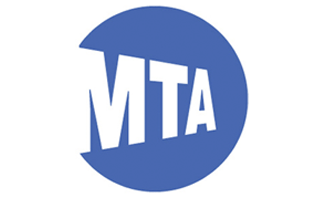 Metro-North Railroad today resumed normal Hudson Line train service using just a single track with ongoing recovery and repair work shifted to overnight hours following a major freight derailment last Thursday in the area just west of the Spuyten Duyvil station. Beginning tonight at 10 PM, the Hudson Line will be shut down between Yankees-E. 153rd Street Station and Yonkers Station.  The closure will give track gangs space to work in what is a severely constrained location in a narrow rock cut.
During the time the line is out of service, an alternate service plan will be in place.  At the regularly schedule Hudson Line departure time, customers will take an express train from Grand Central to Mount Vernon on the Harlem Line where they will be picked up by a bus for the trip to Yonkers where they will re-board a train.
A similar service will be provided for southbound customers, who will get off the train at Yonkers and take a bus to Mount Vernon to complete the trip by express train to Grand Central.
In all, about 1,500 customers will be affected on nine northbound and eight southbound trains.
Normal service will resume each morning with the first scheduled departures from Poughkeepsie and Croton-Harmon at 4:15 AM and 4:45 AM respectively. Customers should anticipate scattered 5-to-10 minute delays due to the congestion caused by a single-track operation.
This late-night closure will continue through Thursday night and possibly next week.
Customers whose destination is in the Bronx or Ludlow station will take buses directly from Mount Vernon West to their destination.
Customers should not use regular Harlem Line trains to Mount Vernon West. Shuttle buses will meet Hudson Line trains only. Customers arriving at Mount Vernon West on Harlem Line trains may have to wait up to 60 minutes for a shuttle bus departure, and connections to trains from Yonkers to Croton-Harmon and Poughkeepsie may not be held.
In addition, two earlier trains will be canceled /combined to ensure that train crews and equipment (trains) are in place for the resumption of service in the morning. These canceled/combined trains are as follows:
The 8:33 PM train from Grand Central Terminal to Croton-Harmon is combined with the 8:37 PM train to Greystone. The combined train will depart Grand Central Terminal at 8:37 PM and make all stops from Yankees-E. 153rd Street to Croton-Harmon. Customers who normally ride the 8:33 train will experience up to 16 minutes additional travel time.
The 9:13 PM train from Grand Central Terminal to Croton-Harmon is canceled. Customers will be accommodated on the 9:20 PM train to Croton-Harmon, and will experience up to 12 minutes additional travel time.
The last inbound trains to operate through from Yonkers to Grand Central Terminal are the 7:56 PM from Poughkeepsie (arrives GCT 9:41 PM) and the 9:00 PM from Croton-Harmon (arrives GCT 10:09 PM).
The last outbound trains to operate through from Grand Central Terminal to Croton-Harmon and Poughkeepsie are the 9:47 PM to Poughkeepsie and the 9:51 PM to Croton-Harmon.
Trains will depart Grand Central Terminal at the normal departure times for Hudson Line trains.
Travel time will be up to 45 minutes longer than normal for customers whose station is between Morris Heights and Ludlow. Customers at Morris Heights, University Heights, and Marble Hill are strongly urged to use New York City Transit bus and subway service instead of Metro-North.
Travel time will be approximately 30 minutes longer than normal for customers whose station is between Yonkers and Poughkeepsie.
Customers at Ludlow, Riverdale and Spuyten Duyvil will use Hudson Rail Link buses, which will NOT stop directly at the train station locations. See the table above for details.
Customers transferring to buses at Yonkers and Mount Vernon West should pay close attention to railroad and bus personnel to make sure they get on the right bus.
Despite the intense planning effort for this service, mistakes may happen and unforeseen delays may occur. Metro-North apologizes for the inconvenience and asks its late-night customers for patience as the recovery work continues
For more information, visit http://www.mta.info/mnr/html/hudson_derailmentrecovery.htm