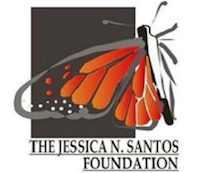 The Jessica N. Santos Foundation will be hosting its 6th Annual Memorial Walk and Family Fun Day. This year the event will be held on Sunday, July 22nd at Kingsland Point Park located in Sleepy Hollow, NY from 10:00am to 4:00pm.
The public's participation and support continues to make the event a huge success and enable the foundation to be able to provide scholarships in Jessica's memory.
If you are interested in attending you can RSVP by clicking the link below. Pre-registration will guarantee that you receive your event gift.