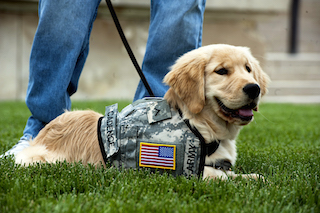 Brightview Senior Living of Tarrytown will be hosting a charity event for veterans and inviting vendors to sell their wares at this Winter Boutique and Open House on Saturday, February 25th. The event, which will take place from 10:00 am – 3:00 pm, will raise money to purchase a service dog for veterans in need of assistance.
Local artists and vendors – including Lula Roe, Pampered Chef, Origami Owl Jewelry, Sentsy, Stella & Dot, and Initials Inc. – will be selling crafts, jewelry, clothing, accessories, make-up, pet treats, candles and other unique gifts.
A Wine and Cheese Tasting as well as raffle prizes will be awarded.
The event is free but donations will be accepted to benefit Educated Canines Assisting with Disabilities (ECAD), an area non-profit organization with which residents at Brightview Tarrytown are partnering to raise money to purchase a service dog for a wounded veteran.
For a $50 vendor donation, you can reserve a clothed table at this Winter Boutique. 100% of this donation will be used to support the ECAD organization.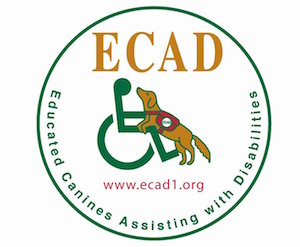 To RSVP, reserve a clothed table or for more information about Brightview Tarrytown, please contact Marianne or Kaitlin at 914-297-8594.
About Brightview:
Brightview Tarrytown features dedicated Assisted Living apartment homes as well as Wellspring Village®, Brightview's specially-designed neighborhood where people living with dementia live full, engaged and meaningful lives. The community – located at 581 Old White Plains Road – opened on October 12, 2015.
Brightview Senior Living and its parent company, The Shelter Group, successfully create and manage innovative, award-winning senior living communities in the mid-Atlantic to New England region. For more information on Brightview Senior Living, please visit www.brightviewseniorliving.com.