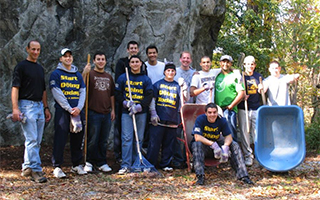 Join Friends of Rockefeller State Park for a fun day! Saturday, May 3, 2014 from 9 am to 2 pm at  Rockefeller State Park Visitor Center 125 Phelps Way Pleasantville, NY 10570
Project #1 – Clear the Way!
Join forces with Preserve Staff to cut back encroaching vegetation and fallen trees along Nature's Way and around the Glacial erratic from 9 am to 2 pm.
Project #2 – Once Upon a Preserve..
Tell us a story through words and or pictures of the Preserve. Capture your favorite places and spring phenomena. By May 12th, donate your best 2 digital photos, illustrations, and or a story of 250 words or less (with a signed release agreement). Published work will be credited!
Click here for additional details To register online visit: http://www.ptny.org/ilovemypark or stop by at the preserve office to sign up!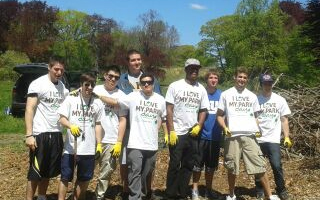 Sponsored by New York State Parks and Trails! http://www.ptny.org/
For more information about Friends of Rockefeller State Park, visit http://www.friendsrock.org/