That's what patients will benefit from at Quad Village Physical Therapy.
Here, Nasrin Javidan, physical therapist/director, and her team of physical therapists and staff, offer comprehensive care for a variety of acute and chronic conditions to people of all ages. Nasrin's passion for the job, combined with more than 28 years of experience, defines her practice and contributes to her reputation as a personable and attentive clinician.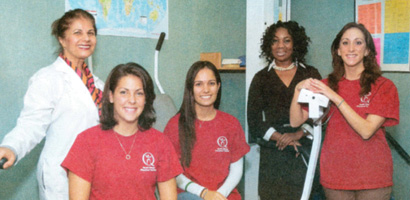 Quad Village's unique one-on-one program for conditioning and strengthening, balance and gait training – provided in private treatment rooms – is especially appreciated by her older adult patients. This program keeps seniors on their feet, giving them the freedom to participate fully in the activities of daily living without the fear of falling.
No matter what your age or diagnosis, Quad Village Physical Therapy works with you to promote fast healing, as well as encouraging good physical health and endurance, so that you can live, work and play better. They are open Monday through Saturday. For an appointment at their Dobbs Ferry location call 693-5459, or for one in Tarrytown call 631-1919.