PARTNER CONTENT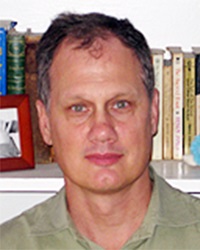 November is a special month in the United States that includes family gatherings such as Thanksgiving. It's also a special month for two other reasons: it is both National Family Caregivers Month and Alzheimer's Awareness Month. 
Former First Lady Rosalynn Carter once said there are only four kinds of people in the world: those who have been, are, or will be caregivers, and those who will need care.  
That means all of us.   
According to the Alzheimer's Association, six million Americans are living with Alzheimer's, and one in three seniors die with Alzheimer's or another dementia. Over the past two decades, deaths from Alzheimer's disease have increased 145 percent. By 2060, the number of people living with Alzheimer's is expected to reach 14 million. 
Over the past twelve months, more than sixty-five million adults provided care for a family member or friend. More than one in six of these family caregivers–about eleven million–care for people with Alzheimer's or other dementias, and in some cases of course hire effective dementia care or in home care services for professional assistance. If your older relatives need home care or memory care in Juneau, AK, make sure to hire caregivers that are both skilled and trustworthy. You might also want to consider taking them to an assisted living community for expert senior living services. Check out these professional senior care services at Assisted Living – Orchard Park of Kyle.
Alzheimer's disease accounts for between 60 percent and 80 percent of dementia cases in the United States. One of the most prominent effects of Alzheimer's is memory loss. Early symptoms also include apathy and depression, followed by disorientation, confusion, behavior changes and impaired communication, as well as difficulties with walking, speaking and swallowing. People exhibiting these symptoms may soon require senior memory care. 
Other forms of dementia include cerebrovascular disease that sometimes occurs with stroke; Lewy body disease that results from abnormal accretions of a protein in the brain cortex; frontotemporal dementia that presents in its early stages as behavior changes or language difficulties, but not as memory loss; Parkinson's disease that manifests with movement difficulties such as slowness and rigidity and includes cognitive symptoms that may eventually result in dementia; and hippocampal sclerosis that affects memory through a hardening of tissue in the hippocampus and is sometimes misdiagnosed as Alzheimer's. It is thought that at least half of people with dementia suffer from "mixed dementia" including two or more forms of dementia. If your relative has been diagnosed with dementia, you may discuss the possibility of moving them to an assistd living community for seniors.
Obviously, Alzheimer's and other dementias are devastating for individuals who develop the diseases. However, the emotional, financial, mental and even physical health tolls of caring for those with dementia can be quite serious. Family caregivers of people with dementia have been called "the invisible second patients." 
Fortunately, there are a lot of online resources available to support family caregivers and of those living with Alzheimer's disease or other dementias. Many of these websites include lists of resources, opening a world of information for those who seek it. In addition, contact information for locally based services such as memory care in orlando and organizations are often provided, enabling people to find on-the-ground help.  
Both the Alzheimer's Association [800-272-3900] and the Alzheimer's Foundation of America [866-232-8484] provide on-line resources and support. The Administration on Aging provides an Eldercare Locator that includes a searchable database to connect with local support services. United Hospital Fund offers Next Step in Care that includes guides to help with transitions between care settings. 
There are many other resources available online such as Family Caregiver Alliance, National Alliance for Caregiving, Rosalynn Carter Institute for Caregivers, National Family Caregiver Support Program and Caring.com.  
Unfortunately, too many of us wait until we are in the middle of a crisis when a family member unexpectedly needs care. Exactly when we need help and information, we may find ourselves with too little time, or too distracted. 
This month of November, the best way to honor National Family Caregivers Month and Alzheimer's Awareness Month is for us to educate ourselves now on these issues. 
That means all of us. 
Kenneth Knapp, Ph.D., is assistant professor in the Department of Public Health at the School of Health Sciences and Practice at New York Medical College, and director of the College's Center for Long-Term Care.