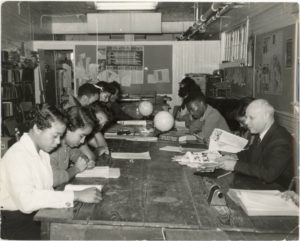 From Swastika to Jim Crow, the acclaimed Pacific Street documentary, which tells the compelling tale of Jewish refugee scholars who taught at Black Colleges will be part of a presentation to the Greenburgh Town Council, on Feb. 27th, 7:30PM.
Joel Sucher, one of the founders of Pacific Street Films, has been a resident of Westchester since 1990. His company, founded in 1969 with business partner, Steven Fischler, is based in Hartsdale.
Since the company's founding, Sucher and Fischler have produced over one hundred documentaries on a variety of subjects that include labor history, income inequality, privacy/surveillance along with several documentaries on both their NYU film school instructor, Martin Scorsese, and classmate, Oliver Stone.
In 1978 they were each awarded Guggenheim Fellowships in Film (at the time, the youngest recipients to receive the accolade).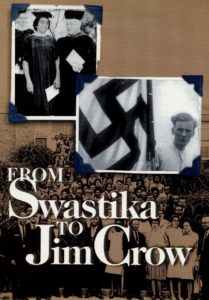 From Swastika to Jim Crow documents the previously untold story of Jewish refugee scholars who fled Nazi Germany and unable to find jobs at mainstream colleges and universities — still harboring anti-Semitic attitudes — wound up teaching at the historically black colleges in the Jim Crow South.
It was a film that captured the imagination of countless viewers and drew wide praise from journalists like Sam Freedman, writing in the New York Times, who described the documentary as "bearing witness to a chapter of Jewish and African-American history that has remained almost unknown…" In a review in the New York Daily News, Eric Mink wrote that the film is an "affirmation of the human spirit, of the ability of one human being to touch another irrespective of race, religion or politics…"
Since the initial broadcast, the documentary has been featured at screenings around the country that have brought together members of the Jewish and African-American communities to discuss subjects of mutual concern: both racism and antisemitism. It also provided the foundation for a traveling museum installation that had its premiere at the Museum of Jewish Heritage in 2009.
Mr. Sucher will talk about the evergreen quality of the film and the need — now more than ever — to bring together members of the Jewish and African-American communities to discuss the grave threat posed by racial hatred as exemplified by a disturbing uptick of anti-Semitic activity.
Both Sucher and Fischler became aware of this remarkable story via a Scarsdale resident, John Herz, who penned his thoughts in a 1994, NYT Letter to the Editor.
Mutual sympathy as victims of persecution and discrimination united the mostly Jewish refugees, who had barely escaped the impending holocaust, with black Americans. The helping hand stretched out by black colleges and black scholars should not be forgotten when, alas, Jewish-black relations have become strained. I will forever remember in gratitude.
Both the scholars and students interviewed for the film highlighted one simple notion: there is more that binds us together than sets us apart. 
It's also a notion applicable to all individuals — of all races, creeds and sexual orientation — who find their paths to success closed off by discrimination.
The holocaust and its aftermath is never far from Mr. Sucher's mind. His parents were Auschwitz survivors and he was born in a Displaced Persons Camp outside of Lubeck Germany in 1949.
At the town council meeting Mr. Sucher will discuss the possibility of a screening/discussion in an appropriate Southern Westchester venue and seek out suggestions for possible co-sponsors.
Currently, the film is scheduled to be screened at two events hosted by the US Holocaust Museum: Race and Society in Nazi Germany and the US: From Swastika to Jim Crow, to be held at the National Museum of Jewish American History on Feb. 26th, in Philadelphia, and the following day at Morgan State University in Baltimore, on Feb. 27th. The Center for Jewish History in New York City will host a similar screening discussion on April 17th.
Both Joel Sucher and Steven Fischler believe that as long as racism and inequality exists in our society there will be a compelling need to bring From Swastika to Jim Crow to a wider audience.
Joel Sucher can be reached at 914-478-1900 or joe@pacificstreetfilms.com.