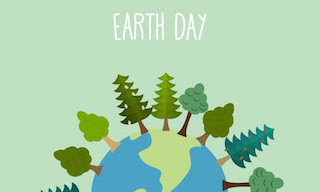 Get your garden on this Earth Day Weekend at Hilltop Hanover Farm, and read on for a list of April's upcoming events and workshops:
Plant Sale – Friday, April 21st 1pm-6pm
Get your vegetable starts, potted herbs, and local seed packs to get your garden off to a great start this spring! Find new and exciting heirloom varieties as well as your old favorites.
Vegetable Garden Workshop – Saturday, April 22nd 2pm-4pm
Celebrate Earth Day and learn to successfully grow fresh vegetables right in your backyard with veteran Farmer Michelle Graham
Learn to Compost – Sunday, April 23rd 10am-11:30am
Discover the benefits of "closing the loop" with you own household food scraps in this interactive, hands-on demonstration of a healthy compost system with Head Farmer Max Zanke
Container Gardening – Saturday, April 29th 2pm-4pm
Learn to grow great vegetables using tiny spaces such as your deck, patio, or a small backyard. Go home with 3 seedlings especially suited to flourish in your new container garden!
To learn more about upcoming events at Hilltop Hanover Farm click here.