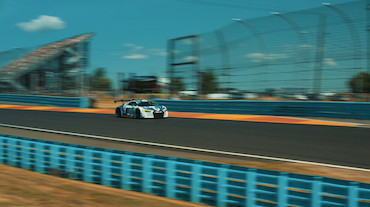 While one may not think of Westchester County as home to the high-octane, two of this country's most scenic and storied racetracks are well within reach.
For the weekend enthusiast and gearhead alike, both tracks offer a variety of ways to satisfy the fix of any motorsport fan. Lime Rock Park is the closer of the two, and a picturesque 1.5-hour drive through winding Connecticut roads will have you arriving at the gates of this fast-paced 1.5-mile track. Watkins Glen International, situated 10 minutes south of the town from which it takes its name, is more akin to a trip to Boston, coming in at just under 4 hours to reach this 4.5-mile former Formula 1 course.
Photo: Stevenson Motorsports' Audi R8 LMS flies by during a 6 hour endurance race at Watkins Glen International
Both tracks are surrounded by equally attractive countryside, winding backroads, and quaint, colorful towns. The drive to and from these destinations is as much a part of the experience as the destinations themselves. Farm-to-table dining options, local breweries and wineries, and luxury lodging provide the yin to the yang of the action on the asphalt. It is a soothing and exciting contradiction. The sound and smell of the racetrack somehow feels right at home, and it certainly has been for quite some time.
As racetrack regulations have grown stricter over the decades, these two facilities have, to their credit, maintained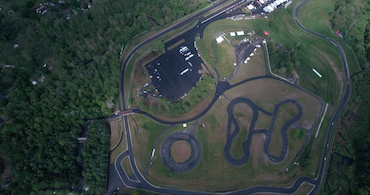 a personable nature, affording fans direct access to some of the best teams, cars and drivers in the world; access which at a great many venues would be strictly off limits. Drivers and mechanics walk around just as fans would: by way of open and efficiently designed paddocks. It is this direct connection to those so entwined in the sport that makes these tracks so special.
But not content to rest on their laurels or reputations for world class racing, both tracks have undergone significant changes in the past year, with The Glen repaving its entire racing surface and Lime Rock Park upgrading nearly every aspect of its facilities in honor of its 60th year. This has made for faster speeds in the Finger Lakes, and a whole slew of new ways to experience and engage with the competition in Connecticut.
As far as lodging goes, The Harbor Hotel in downtown Watkins Glen is by far the clear choice for those looking to elevate their Western New York stay to an even higher level.
Luxurious accommodations, balconies with unobstructed views of Seneca Lake, superb service and small touches, like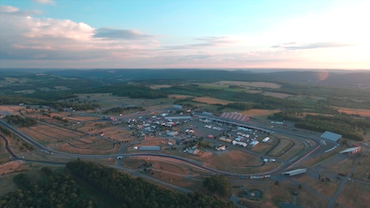 complimentary local cheeses and free morning coffee on every floor, should put this hotel first on your list for a race weekend or a motorsport-free visit alike. Lime Rock Park is also situated within a short drive of several sophisticated bed and breakfasts and inns, however, not too far a trip from the comfort of your own bed should you decide to commute.
Of course, on-site camping is always an option for those who wish to wake up to the sound of engines. Both locales take on a different persona after the track goes cold, as campers go about their evening routines – running, biking, eating and socializing as if they were anywhere else.
For those looking to get over the tire barrier and onto the pavement, Lime Rock Park offers a myriad of options ranging from summer and winter Autocross days, to adrenalin-pumping programs in true racecars with the Skip Barber Racing School.
However, at the end of the day, it is the host of volunteers and staff who work year round that make both of these shrines to motorsport exactly that. Never have two places of pure competition felt so much like home.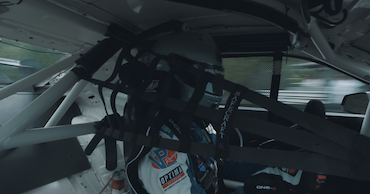 For more high-octane imagery from these two tracks, visit: AdrianBonvento.com