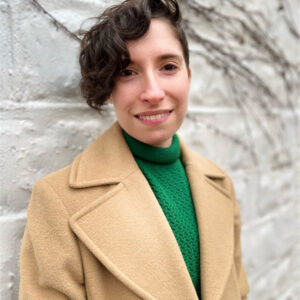 Westchester County Executive George Latimer has taken a significant step towards strengthening the County's commitment to human rights and equality by appointing Julia De Persia, Esq. as the new Deputy Director of the Westchester County Human Rights Commission.
Latimer said: "Julia's impressive legal background, coupled with her unwavering commitment to human rights, makes her an ideal addition to our team. We look forward to her contributions as we continue to champion equality and justice in Westchester County."
De Persia brings a wealth of legal expertise and a strong dedication to advancing equity in various aspects of human rights, including employment and public accommodations. In her previous role as a Supervising Attorney with the New York City Department of Education, she played a pivotal role in shaping policies and regulations in critical areas such as gender equity, school and workplace safety and disability accommodations.
De Persia said: "I am deeply honored to join the Westchester County Human Rights Commission and work alongside dedicated professionals who are committed to the cause of combating discrimination and promoting human rights."
Prior to her role at the Department of Education, De Persia served as the Associate Title IX Officer at Harvard University, where she advised and trained a network of University Title IX Coordinators, contributing significantly to the advancement of gender equity and safety within the institution. Early in her career, she founded and directed the LGBTQ Rights Project at the Empire Justice Center in Upstate New York.
De Persia earned her Juris Doctor degree from Boston University School of Law in 2013, graduating magna cum laude, and holds a bachelor's degree in social work from New York University, where she graduated summa cum laude in 2008.
De Persia's appointment underscores Westchester County's ongoing dedication to upholding human rights, eradicating discrimination, and fostering an inclusive and equitable community for all its residents.
Human Rights Commission Executive Director Tejash Sanchala said: "We are excited that Julia has joined our team to combat discrimination in Westchester County."