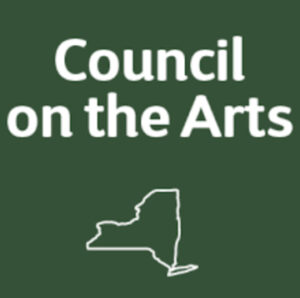 Over $280,000 in state grants has been awarded to 14 different arts organizations in the 40th Senate District, according to an announcement on Saturday by New York State Senator Pete Harckham. The grants are part of a record level of state funding through the New York State Council on the Arts (NYSCA) to support over 1,200 organizations and 426 artists statewide as they return to pre-pandemic levels of activity.
"Funding for the arts enriches the quality of life in our communities in so many ways, and it is also a proven economic multiplier in terms of an investment," said Harckham. "I truly appreciate and thank the New York Council on the Arts for its strong and steady support of artistic endeavors and the continuous development of local arts groups and artists."
The NYSCA funding is separated into three categories: Support for Organizations, Support for Artists and Special Opportunities, which helps to support apprentices and performing arts residencies.
In the 40th Senate District, Support for Organizations Awards were granted to:
Caramoor Center for the Arts: $40,000
Copland House: $40,000
Hudson Valley Center for Contemporary Art: $25,000
Katonah Museum of Art: $30,000
KinoSaito Arts Center: $25,000
Paramount Hudson Valley Arts: $49,500
Putnam Arts Council: $10,000
Southeast Museum Association: $10,000
Taconic Opera: $30,000
Town of Southeast Cultural Arts Coalition: $10,000
Support for Artists Awards were granted to:
Daisy Jopling Music Mentorship Foundation: $10,000 to support Michael Feigenbaun and a project integrating beatboxing and body percussion into various African American musical genres
Daisy Jopling Music Mentorship Foundation: $10,000 for a production called The Wanderlust
Bethany Arts Community: $27,000 for rehearsal and performance spaces
Putnam Arts Council: $24,750 for contract migration and recordkeeping organization.
"The Daisy Jopling Music Mentorship Foundation is beyond grateful for the support of the New York State Council on the Arts," said Jopling, a violinist and band leader who resides in Peekskill, NY. "Our foundation has served over 6,800 children in New York State and provided them with free music lessons, free tickets to world-class concerts, workshops in the creative arts and mentorships in all areas of music performance. NYSCA's support will help us to continue this invaluable work."
NYSCA preserves and advances the arts and culture while upholding the right of all New Yorkers to experience the vital contributions the arts make to our communities, education, economic development, and quality of life. Created in 1960, NYSCA is an agency that is part of the Executive Branch with a budget approved by the State Legislature.