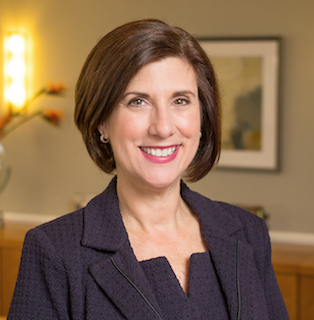 Open Door Family Medical Centers annual fall fundraising dinner is always eagerly anticipated, and the "Tune In" themed event, scheduled for November 9th at Brae Burn Country Club, features an all-star collection of musicians. This year, however, planning for the event comes against the backdrop of potential federal funding cuts that could dramatically impact community health centers across the country – highlighting the importance of private support.
Photo: Denise Gonick
Funds raised at the Tune In event support the work of Open Door, a non-profit pioneer in community-based primary medical care. Open Door serves more than 55,000 patients each year, many of whom would be otherwise unable to afford quality health care, living at or below the federal poverty line. During the event, Open Door will honor Denise Gonick, President & CEO of MVP Heath Care, and Binoy Singh, M.D., Associate Chief of Cardiovascular Medicine and Director of Clinical Business Development for Northwell Health Lenox Hill.
Denise Gonick will be honored for her innovative and transformative work in the health insurance industry. Since 2012, Ms. Gonick has successfully guided MVP Health Care through an increasingly complex health care environment and has led its transformation from a regional health plan to a diversified health care company serving the needs of individuals, families, and employers. Under Ms. Gonick's leadership, MVP has thrived in the post-Affordable Care Act health care marketplace. Today, as an innovative, not-for-profit health plan, more than 700,000 people trust MVP to provide them with high quality, comprehensive health coverage. The common thread through Ms. Gonick's professional journey is her unwavering conviction to giving back to the community. Never losing sight of her mission-driven roots, Ms. Gonick is focused on strengthening MVP's commitment to improving the health of the communities it serves. Like Open Door, she is determined to create positive change by making quality health care simpler to understand, more convenient, more supportive, and more personal.
Binoy K. Singh is one of Open Door's most  invaluable partners. As cardiologist for many Open Door patients, he shares the organization's passion for "providing compassionate expertise, creating many points of access and focusing on messages of prevention and wellness for our patients." Dr. Singh also has a biomedical engineering background and an interest in health care technology ventures and system management strategies. He has developed new health care technical and imaging applications  and  is the founder of the Imagineering Lab at Boston University College of Engineering. Dr. Singh was awarded Boston University's 2011 Distinguished Alumni Award.
Open Door supporters attending the Tune In dinner will be treated to a cornucopia of music and diverse flavors.  Performers at Tune In include: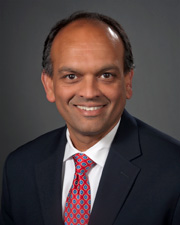 Gil Parris, aGrammy-nominated guitar virtuoso and Ardsley resident, known for a blend of blues, jazz, rock and smooth jazz. Gil has recorded and toured with major artists including Dr. John; Blood, Sweat and Tears; Diane Schuur and Toni Braxton. His debut CD was released by RCA/BMG to great acclaim; KJ Denhert, an urban folk-jazz artist whose ten albums have earned her seven Independent Music Awards. In 2009, the Ossining resident was named a top female vocalist by JAZZ.COM; Rob Wallis and The Rhythm Method,  specializing in R & B and Soul music and featuring  musicians from Briarcliff, Ossining, Ardsley, Port Chester, Chappaqua, and the Bronx with extensive recording and international performing backgrounds; Bobby Sanabria, a seven-time Grammy nominee who has worked with every major figure in Latin jazz — including Tito Puente, Chico O'Farrill and Dizzy Gillespie. Sanabria is on the faculty of the Manhattan School of Music and the New School Jazz & Contemporary Music; Jon Cobert , a Chappaqua-based composer, pianist and vocalist who has worked with John Lennon, Tom Chapin, Loudon Wainwright III, John Denver and many others. He has earned five Grammy nominations for his work; Curtis Winchester is a rhythm and blues vocalist from Port Chester who performs in the tri-state area with his own band. Curtis made his international debut in 2012 at La Seguiniere in La Gaude near Nice, France; Gabriela Anders is Argentinian born and currently hails from the Bronx, and is known for her soulful pop-jazz style and innovative mambo, merengue and reggae interpretations of Duke Ellington. She has recorded two albums with Warner Brothers Jazz and, most recently, an album with Narada/EMI and JVC Japan.
Open Door Family Medical Centers Tune In event is scheduled for Thursday, November 9, 2017, at 6:30pm at Brae Burn Country Club in Purchase, NY. For registration or for more information, call 914-502-1417 or visit www.opendoormedical.org.
About Open Door Family Medical Centers and Foundation
Open Door Family Medical Centers provides healthcare and wellness services to individuals and families in need throughout Westchester and Putnam Counties in New York. A pioneer in the field of Federally Qualified Health Centers, Open Door serves more than 55,000 individual patients who might not otherwise have access to quality healthcare. Open Door offers integrated services that take a holistic approach to building healthier communities, including primary care, dental, behavioral health, women's health, and chronic disease management, as well as wellness and nutritional services. Over 45 years, Open Door has developed a proven model of cost-effective healthcare care for patients in need that benefits the entire community. Open Door operates centers in Brewster, Mt. Kisco, Ossining, Port Chester, Mamaroneck and Sleepy Hollow, New York, in addition to six school-based health centers. Open Door is accredited by the Joint Commission and achieves clinical results that consistently surpass national benchmarks for patient outcomes. Learn more by calling Amy Wolfson, Chief External Relations Officer (914) 502-1416 or online at www.opendoormedical.org.