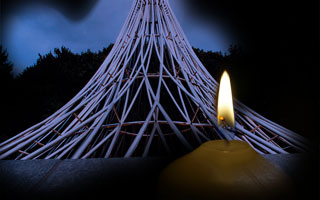 Westchester County plans a 9/11 Memorial Ceremony in order to honor those whose lives were lost or forever changed by the tragic events of Sept. 11, 2001. The event will begin at 7 p.m. Friday, September 11 at "The Rising" at the Kensico Dam in Valhalla.
"Each year we come together as one community to remember the 111 Westchester residents and 12 former residents who lost their lives that tragic day," County Executive Rob Astorino said. "To some extent, time heals. But we can never forget."
The candlelight ceremony will follow the "9/11 Serve + Remember" volunteer events taking place throughout the day from 2 p.m. to 6 p.m. at the Westchester County Center in White Plains. Organized in partnership with Volunteer New York! and Robison, special focus will be given this year to the everyday heroes who save lives by donating blood, bone marrow and stem cells, as well as those who volunteer as first responders in their communities.
Dozens of volunteer projects will be taking place September 11-13. Learn more and register at www.volunteernewyork.org/service or call (914) 948-4452. To sign up for the blood drive, please contact Janet Lokay at jel1@westchestergov.com or (914) 995-2127