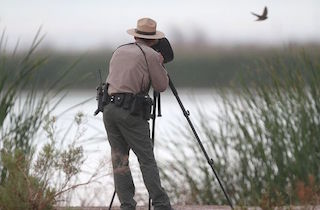 The Westchester County Department of Public Safety is accepting applications for seasonal park rangers to patrol county parks this summer. Applications are due by Feb. 27 and are available online at the Department of Public Safety's web pages: http://publicsafety.westchestergov.com. Uniformed park rangers work under the supervision of county police officers to maintain a safe and enjoyable atmosphere in the county's parks.
They assist park users, provide information on park rules and procedures, help in searches for lost children, perform basic first aid on occasion and make regular security checks of buildings and facilities.
First-time park rangers are paid $14 hourly. Salaries are higher for those who have worked as a ranger for the county before.
To qualify, applicants must be a high school graduate, at least 19 years of age, a U.S. citizen, a resident of Westchester County and possess a valid New York State driver's license by the time of appointment.
Accepted candidates must attend a three-week training program at the Westchester County Police Academy.
Public Safety Commissioner George Longworth said that many police officers in Westchester, including himself, had their first exposure to a law enforcement career by working as a park ranger. "By receiving Police Academy training and working under the supervision of county police officers, park rangers get a unique view into law enforcement and the career opportunities that exist," he said.