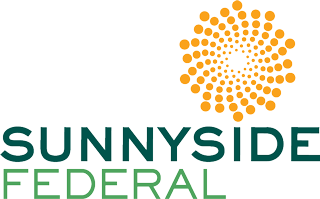 Sunnyside Federal Savings and Loan has just been named one of the 359 safest banks in America out of more than 7,300 banks in a recent study conducted by financial education website, www.investinganswers.com.
InvestingAnswers.com recently conducted a study of more than 7,300 banks to see which banks had the lowest risk of failure. They derived the chances of failure through the Texas Ratio in which the closer the Texas Ratio gets to zero, the lower the bank's risk of failure. Only 359 banks in America, including Sunnyside Federal Savings and Loan, ended up with a perfect score of 0.0.
The Texas Ratio was developed by Gerard Cassidy, a financial wizard at RBC Capital Markets, who used it to correctly predict bank failures in Texas during the 1980s recession, and again in New England during the recession of the early 1990s. The ratio is considered an excellent source at predicting bank failures along with finding the banks that are the furthest from failure.
"Sunnyside Federal is pleased to be recognized as one of America's safest banks. Safety and sound banking practice have been hallmarks at Sunnyside Federal since its founding in 1930. Our associates act prudently and professionally and are always mindful of our customers' best interests.  We have great customers and we owe our continuing success to their loyal patronage.  In turn, we commit to continue to operate Sunnyside Federal in the  safest  manner possible," stated the President and CEO of Sunnyside Federal, Tim Sullivan.
Sunnyside Federal Savings and Loan is the community bank for the Rivertowns: Irvington, Hastings, Dobbs Ferry, Ardsley-on-Hudson, Tarrytown, and Sleepy Hollow, New York. Deposits are insured by the Federal Deposit Insurance Corporation. Sunnyside Federal Savings and Loan is an Equal Opportunity Employer and Equal Housing Lender. For more information, please visit the Sunnyside Federal Savings and Loan website at www.sunnysidefederal.com, Facebook Page www.facebook.com/SunnysideFederal or call 914-591-8000.
[blockquote class=blue]For More Information Contact:
Tim Sullivan, President
Sunnyside Federal Savings and Loan
914-591-8000
tsullivan@sunnysidefederal.com[/blockquote]