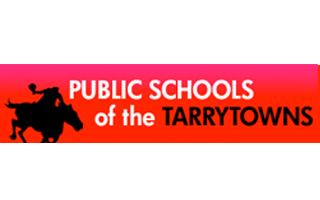 The Board of Education of the Public Schools of the Tarrytowns has narrowed the field of  Superintendent candidates to one finalist, Dr. Christopher Clouet.  He is currently the Superintendent in White Plains, New York.  Previous to this, Dr. Clouet was the Superintendent  in New London, Connecticut.
Dr. Clouet's extensive career in education began in the classroom as a teacher at both the elementary and high school levels. He then served as a Director of Resources and Learning Technology and Curriculum Coordinator before becoming a high school assistant principal and high school principal prior to entering his first superintendency.
Dr. Clouet has a Doctorate in Educational Administration from Teachers College, Columbia University. He received a Masters Degree in International Studies from Brown University and a Masters Degree in Corporate and Political Communication from Fairfield University. His undergraduate degree in Sociology is from Southern Connecticut State University. He speaks Spanish as well as Portuguese.
Dr. Clouet will be in the District on Wednesday, February 13, 2013 to meet with students, staff, parents and community members.
To help conduct this national search for a new superintendent, the Board hired two senior consultants from Hazard, Young, Attea & Associates. The consultants, Dr. Hank Gmitro and Deborah Raizes, met with members of the staff and community as well as students to develop the criteria that guided the search. National advertising was conducted. Thirty seven applications were received from a variety of states including California, Connecticut, Illinois ,Maryland, Massachusetts, New York ,New Jersey, Pennsylvania and Virginia. In addition, twenty- two candidates were recruited from across the country. The Board conducted extensive interviews with seven semi-finalists, narrowing the field, and interviewed that group of finalists before deciding upon Dr. Clouet.
For any comments, please contact Board President, B. Joseph Lillis, at 914-631-1498.