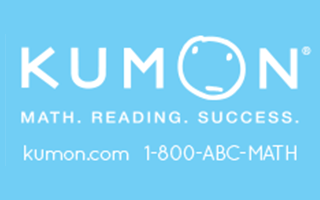 Entrepreneur Brings Passion for Education to Community.
Kumon, the world's largest after-school math and reading enrichment program, opens a center in Tarrytown between Dixon Street and Central Avenue.  Kumon of Tarrytown invites the public to attend the new business Grand Opening Ribbon Cutting Event on Saturday, September 21, 2013 and meet local educator and entrepreneur, Lillian Brijeski.
Kumon's individualized approach helps children progress by ability rather than age or grade. In the U.S., 250,000 students from preschool to high school are developing their math and reading skills independently and gaining confidence through Kumon's Method of Learning.  The Kumon Center of Tarrytown joins the more than 1,300 U.S. instructors committed to helping children excel through the ability-based program.
Ribbon Cutting Event:
Saturday, September 21, 2013
3:00 pm
61 N. Broadway between Dixon Street & Central Ave
In a report published in Education Next, "Teaching Math to the Talented," American students were significantly outperformed by 33 countries including Taiwan, Hong Kong, South Korea, and Finland. America's lack of advanced students impacts the country's future economic growth, which is why Brijeski cares deeply about helping Sleepy Hollow and Tarrytown students achieve
academic success in her after-school enrichment program. More than half of U.S. Kumon students study advanced math, and 24 percent of these students are learning materials two to three years above their grade level.
Instructor Brijeski saw her own children develop a love of learning in Kumon, as well as discipline, accuracy, and mastery. As a result of Brijeski's children's success, she was inspired to open her own franchise.  Prior to opening Kumon of Tarrytown, Lillian spent over twelve years teaching in elementary schools in Brooklyn, Armonk and Pleasantville.
Kumon of Tarrytown class hours are: Mondays and Wednesdays from 3:30 to 7:30 p.m. and Saturdays from 9:00 a.m. to 1 p.m. Students study for approximately a half-hour per subject at 61 N. Broadway, Tarrytown, NY and have short assignments to complete at home.
For more information, or to schedule a free placement test, please call 914-829-5288 or email LillianBrijeski@ikumon.com. For more details, visit www.kumonoftarrytown.com.