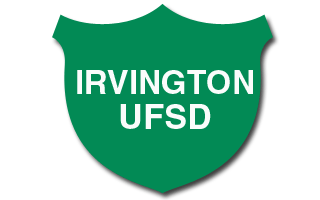 As part of an ongoing initiative to enhance communication with the community, the Irvington Board of Education and Administration launched a Facebook page on Nov. 8.
"The Board of Education and District administration are dedicated to highly effective communication with the entire community," said Superintendent Dr. Kristopher Harrison. Click here to view the new Facebook page.
"Through the use of a variety of communication mediums, we hope to keep the community well informed of critical developments, provide updates on important initiatives, and to share interesting news about our schools. Through this effort, we hope to continue to build powerful relationships that can be mutually beneficial."
In addition to Facebook, other facets of the plan include the newly formatted weekly newsletter, This Week in the Irvington Schools, emailed Saturday mornings to share school news and upcoming events with the community. Please email Elaine.Cardea@irvingtonschools.org if you wish to be added to the mailing list.
To further inform the community of District business, Board of Education meetings are videotaped and embedded directly into each meeting's BoardDocs page, the paperless Board meeting site. BoardDocs can be accessed by going to  http://www.boarddocs.com/ny/iufsd/Board.nsf/vpublic?open
Additionally, summaries of Board of Education meetings are being authored by board members and released within days of the BOE meeting. These summaries can be viewed on the District website within the Meeting Information folder which is located under the Board of Education header: http://www.irvingtonschools.org/pages/Irvington_UFSD/1621583407664804338
Summaries will also be included in This Week in the Irvington Schools, and will be posted on Facebook.
If you have any questions, please call the District Office at 269-5012.