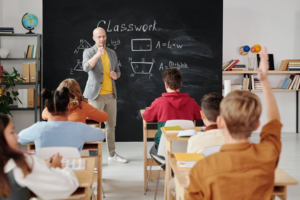 As your baby grows you will have to face important life decisions that may dictate your child's future. Thinking about what school to pick for your child can be a stressful decision, which is why so many parents start thinking about this in the early stages of their kid's life. With so many schools available, it can be difficult to know which one to go for.
There are a few things that you can do to ensure that you choose a good school for your child. This article will advise you of how to choose the right school for your kid so that you know what to look for.
Think About Location
Location is a crucial factor when deciding what school to choose for your kid. Depending on the child's age they will have different options to commute. If it is too far, they will not be able to walk and if you are not available, they may have to take the bus. Additionally, if the school is near where you live, it will be easier for you to reach the school in case of emergencies.
Look at The Website
Every school has its own website which will provide you with an idea of what the school is all about. The education pros at Divine Savior Academy in Delray Beach recommend looking at the school's website as one of the very first steps when making a list of your preferred choices. Evidently, this is the school's way to grab your attention and display their success – so it will be overly positive. However, most of them have real-life pictures of the children as well as the teachers as well as videos, which can help you decide on how you feel about the establishment.
Visit The School
As you can imagine, looking at a website may not be enough to fully get a grasp of how the school and the teachers are. Physically attending the establishment will give you a chance to look around, check the condition of the school and interact with staff. Most importantly, you will be able to bring your child with you, which will give them a chance to interact with other children. Remember that even if you like the school, it does not mean that your child will be happy there.
Speak With The Teachers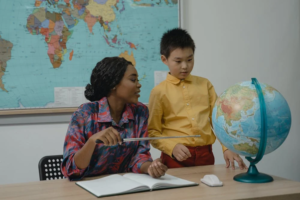 When you get the chance to visit the school, make sure to speak with the teachers. This is imperative as it will provide you with the chance to find out how the adults in the establishment are. These are the people your child will be around most of the time, therefore you must ensure they are the role models you want teaching and looking after your kid.
Specialist Subjects
Your child may already have a favorite subject or something they are particularly good at – whether this is science or sports. Some schools specialize in particular subjects, which will help your child master them. This is a good idea as it may improve your child's chances of securing a scholarship later on in their education.
Choosing the right school for your kid is not an easy decision to make. Following the tips discussed on this page will help you ensure that you know what to look for when going through this process.