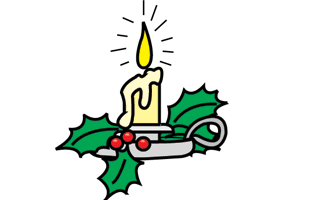 After the Harvest comes the feast!  This couldn't be truer than when thinking about the Village of Briarcliff Manor. The annual Harvest in the Village celebration was held on October 13.  The Chamber along with its sponsors created a Fall festival filled with pony rides, balloons, clowns, and a petting zoo, just to name a handful of attractions, while the local merchants entertained delighted crowds with their own local fare.
This holiday season is gearing up to be even more enchanting.  These same local merchants have some major magic planned.  Events such as Children's Shopping Day with a special appearance from The Gingerbread Man, guarantee that magic will be made on Main Street (aka Pleasantville Road).  There will also be charity sales with an almost life-size bear raffled off at participating stores.  Proceeds for this raffle (Bear Hugs & Giant Bear Raffle) and book gathering will benefit Open Door Family Medical Center. Once again, local merchants share, with caring hearts, to give back to their community, and so do you.
The most amazing thing is that within the Village of Briarcliff Manor, one can find anything and everything that you would think you could only find in a mall or department store, except without the road trip.   Whether you're looking for a little black dress or a little black caviar, there's no need to spend half the day going back and forth to White Plains (a lovely city in its own right, to be sure) or even further; it's all right here.  From our hip, high-end clothing and accessory boutiques to our lifestyles and gourmet shops, restaurants and even an art gallery, the Village has it all and then some.  In fact, several hotels in Tarrytown have begun promoting Briarcliff as a day-trip destination for their longer-term guests.
Here is a sampling of some of the offerings:
March Boutique:  BB Dakota – Trina Turk – Free scarf with any purchase.
Holbrook Cottage:  Simon Pearce, Vietri, Juliska,  Mariposa, Waxing Poetic Sterling Silver, Edible Gifts and Holiday Decorations for every room in your home.
My Sherry&more: Fuzzy's Hole-in-One Vodka – Stranahan's – Riedel glassware.
L3 Couture: Cozy sweaters for every occasion – Evening bags for all your essentials.
Image Art Gallery: Original paintings & Antique engravings of the Hudson – Eickholt art glass (back after a 3-year absence).
Additionally most local stores offer free gift-wrap and always, personalized service. More importantly, money spent locally goes back to the community.  Shopping at your local businesses can generate 2 to 3 times more local economic activity than chain businesses.  So visit your local retailers this Holiday Season for the very best selections that Westchester has to offer!
Season's Greetings to all!