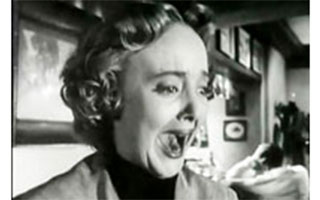 The Tarrytown Music Hall announces an October Film Series, "Monsters on Main Street", a series of five films curated to celebrate and capture the Halloween spirit which has come to embody the Historic Hudson Valley. The series is made possible in part by The NY State Council On The Arts.
The films will be introduced by David Schwartz, Chief Curator at NYC's Museum of Moving Images. The Museum is dedicated to advancing the understanding, enjoyment, and appreciation of the art, history, technique, and technology of film, television, and digital media.
The "Monsters on Main Street" schedule is as follows:
Invasion Of The Body Snatchers (10/7) – 7pm Coraline (10/12) – 1pm
The Birds (10/14) – 7pm
Alfred Hitchcock's Psycho (10/21) – 7pm
Abbott & Costello Meet Frankenstein (10/28) – 7pm
Admission: $5.00
Plus:
Rocky Horror Picture Show (10/25) – 11pm 
$15, $20 w/ participation kit
Our most anticipated annual event, the late night showing of this rock classic! Come in costume. Order your participation kit with your ticket online! A group of veteran and current Rocky Horror performers spanning decades of Floorshow history (including Frank -n- Furter and many of the 8th Street Playhouse cast) will be performing in the old school style of the Rocky Horror Floorshow. By combining the screening of the movie, ensemble of live performers and audience participation you will receive the full Rocky Horror Picture Show Cult experience. "Don't Dream it be it"
For more information and to buy tickets, visit www.tarrytownmusichall.org
Tarrytown Music Hall
13 Main Street – PO Box 686
Tarrytown, NY 10591
_________
About the Music Hall
The 843-seat Music Hall is owned and operated by The Friends of the Mozartina Musical Arts Conservatory, Inc, a 501(c)(3) nonprofit, educational, and cultural organization established in 1979 and managed by a volunteer Board of Directors. The Music Hall is one of the busiest theaters in the region, offering the best in music, theater, dance, and film, and is a cultural destination, attracting well over 80,000 people including 30,000 children on an annual basis from all over the tri-state area.